Does Figure Skating Value Olympic Medals Over the Integrity of the Sport?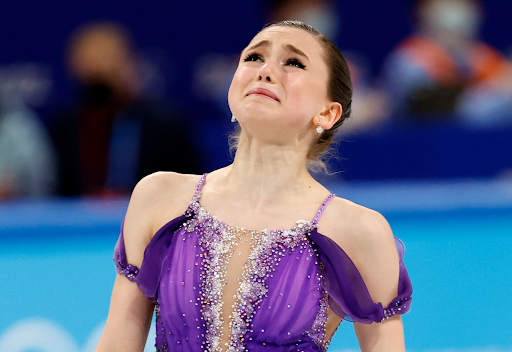 In an extensively covered series of events, 15 year old Russian figure skater Kamila Valieva was cleared to compete in the 2022 Beijing Olympics despite the fact that she gave a sample that tested positive for a prohibited substance. The event pushed Olympic officials and viewers to consider the lengths athletes will go to to win, as well as the questionable training practices of the Russian team.
In December 2021, Valieva gave a sample to the Russian Anti-Doping Agency (RUSADA) that tested positive for trimetazidine, a drug that can help boost endurance and is banned for use during the Olympics. While Valieva was suspended after her positive test, she was quickly reinstated a day later on February 9 by an independent agency, the RUSADA's Disciplinary Anti-Doping Committee (DAC). The Court of Arbitration for Sport (CAS) held a formal hearing on February 13, after several athletic agencies requested an appeal. The CAS handled Valieva's case with leniency as she is a minor, making her a protected person, and on February 14, Valieva was cleared to compete in the Olympics. However, the backlash and renewed pressure hurt her performances, and Valieva left the 2022 Olympics with a single gold medal from the team event that she skated in prior to the drug test. It was a shocking result, considering she was a favorite for gold and widely considered the best female figure skater in the world.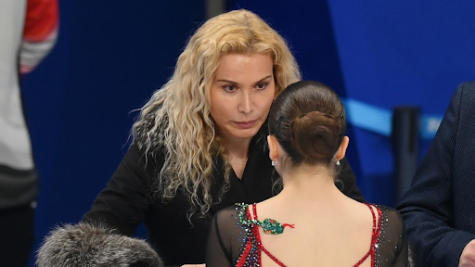 Valieva is only one of many athletes facing the struggle to win regardless of personal safety. This is a pattern repeated over and over again, with many Russian figure skaters only competing in a single Olympic game before retiring. After Valieva's substandard performance in the free skate, her coach, Eteri Tutberideze, was heard reprimanding her, saying: "Why did you let it go? Why did you stop fighting?" Tutberideze's harsh methods have allowed her to train some of the best figure skaters in recent years, including those who won gold in PyeongChang, South Korea in 2018. Even so, many of her skaters have suffered physically, with health experts saying that Tutberideze's methods are not sustainable. Many of her former skaters have sustained injuries, including broken bones that meant they could not qualify for competitions, and struggled with eating disorders. Some girls were denied food and water, instead eating nutrients in powdered form, so they wouldn't gain weight.
Nevertheless, the figure skating world rewards her. In 2020, Tutberideze was awarded "Best Coach" by the International Skating Union, and in her home country of Russia, she is celebrated as the woman who brought their figure skating team into the light.
Tutberideze seems to have emerged from the doping scandal relatively unharmed, but the increased attention has drawn light towards her more unsavory actions. IOC president Thomas Bach criticized the "chilling atmosphere" that Valieva skated off to after her free skate performance on February 17. While there is no evidence that Tutberideze was involved in the drug scandal, it begs the question of why Valieva would feel the need to take the drugs in the first place. Tutberideze's past ruthless actions have led to the early retirement of the majority of her skaters and created an environment that prioritizes youth and victory over all else, which can be incredibly damaging for girls whose bodies and minds are still developing. If this is the environment that Valieva grew up in, there is no reason to wonder what the incentive would be for doping.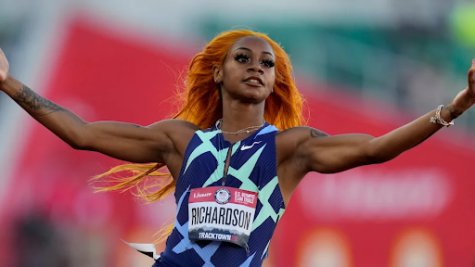 The saga was covered by many news outlets, with fellow competitors and officials commenting on the sadness of the situation. In spite of that, U.S. track runner Sha'Carri Richardson voiced her dissent on Twitter, writing: "Can we get a solid answer on the difference between her situation and mine?… The only difference I see is I'm a black young lady." Richardson was previously denied entry into the Olympics in summer 2021 after THC, the chemical that gives marijuana its effects, was found in her system. THC and trimetazidine are both on the World Anti-Doping Agency's list of banned substances, however, marijuana is legal in 18 states in the U.S. and experts say: "there's no scientific evidence that it can make people bigger, stronger or faster athletes." The public outcry and defense of Valieva raised the question of racial discrimination, as the drug found in her system was much more incriminating than the one found in Richardson's.
The events of this Olympics raise the question of what we owe to young athletes. Many children harbor a dream that they too will one day compete on the world stage. Allowing teenagers to compete in a highly publicized event may encourage them to resort to extreme lengths to win, or else face failure in front of the globe. As the world becomes increasingly digitized, the viewership of the Olympics increases, upping the pressure. The doping scandal reveals that many athletes and coaches value the chance to win a medal over the joy and appreciation of the sport. In some ways it is the young athlete's choice to push themselves to the Olympic level, but in many other ways they are simply a byproduct of other's ambitions. When young children are shoved into the spotlight, dedicate hours to practice and performance, and are rewarded with yet another goal to reach, is it any wonder that they would become desperate to please? The cost of success seems to be becoming too high.
The scandal that Valieva found herself in raises many questions about the ethics of figure skating, with many arguing that the training methods used by the Russian team and other figure skating organizations should be changed, and the age requirement to compete in the Olympics should be raised from 15. Time will tell if any of these changes will go into effect, but they are small steps forward that might help a lost sport regain its way.