Issues in the FCPS Superintendent Search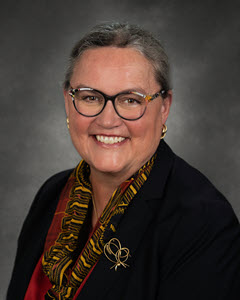 On Thursday April 14th, 2022, Fairfax County Public Schools (FCPS) announced their new superintendent, Dr. Michelle Reid. This comes with mixed feelings for many. During the school board meeting where voting took place, many FCPS students were seen protesting her confirmation.
The main concern surrounding Reid is that her previous experience does not qualify her to serve a county as large and diverse as Fairfax County. Dr. Michelle Reid was previously the superintendent of the Northshore School District, in Washington state. The Northshore District is home to 33 schools with around 22,000 students, and 59.6% of the student population is white. On the contrary, Fairfax County is home to 198 schools, and over 180,000 students, with the population of white students coming in at 36.8%.
The bigger issue is that FCPS students weren't given the real opportunity to voice their opinions. The recruitment process took months, but the county only set aside roughly 15 days to gather community input. The input was given to them in various superintendent search surveys, town halls, and stakeholder panels. These options were not easily accessible for students, and when they were accessed, they weren't carried out well. Out of the 275 individuals who participated in the stakeholder panels, only 11 were students, reports The Washington Post. Students are disappointed in the county's effort to include the most impacted part of this doing, them, in the decision making process. "It's unacceptable to put a county leader who's going to impact our county for four years with this minimal level of outreach," said Aaryan Rawal, a Westfield High School student, to WJLA.