Virginia Now Approves New State Budget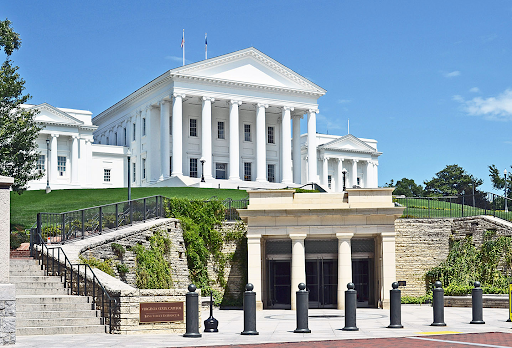 Virginia now has a budget that was negotiated over several months between Republican and Democratic lawmakers in Richmond.
Lawmakers voted on the finalized budget on Wednesday with Democrats, Republicans, and Governor Glenn Youngkin all voicing their support for the budget.
The battle over the state budget has mainly been rooted from the flipping of the governor's office and the Senate to Republicans, while Democrats maintain the House of Delegates. This has led to legislation being watered down as a compromise, or even abandoned entirely due to the partisan split.
The overarching issue that held a budget from being finalized and voted on months ago was Youngkin's aggressive tax cuts that he campaigned on, but was met with resistance from House Democrats. However, the two sides were able to compromise on several issues.
A gasoline-tax that Youngkin supported was killed by Democrats and will not be finding its way into the current iteration of the state budget.
The biggest change will be cuts to state income taxes via increases with standard tax deductions. The budget also includes tax relief for single individuals and married couples. Although the changes may have been less than what Republicans and Youngkin have initially hoped for, it still is one of the many compromises that both sides have had to deal with.
Additionally, the state grocery tax has been repealed, although a small tax will still be applied but will go entirely to local governments.
To round out the tax cuts, tax relief for both retired military and low-income workers have both been included.
An issue that has recently garnered renewed interest is an effort to combat gun violence within Virginia. The budget has settled on $13 million in order to fund programs and local governments to help curb gun violence.
Two new programs to counter gun violence sprouted out which was the result of a compromise due to Democrats and Republicans not agreeing to how these programs should function, where funding should go, and the size of these programs.
The first program would $4 million to local governments that would improve suicide-prevention and the peaceful disarmament of individuals who shouldn't have guns, like individuals tagged under Red Flag laws.
The second program would see $2.5 million a year to law enforcement to target individuals who are likely to use firearms against others.
A major campaign issue for Governor Youngkin, education has also been a crucial issue that lawmakers have fought over within the budget. The biggest thing that came from this battle was the $150 million set aside for lab schools. K-12 schools within colleges and universities.
Additional funding for other school-related programs has also been set. Further funding for support jobs, such as custodians and faculty staff has also been set, with a plan to create an estimated 4,000 new support jobs.
The state's short staffed mental health efforts will also receive more funding. Plans to greatly increase the salaries of current mental health workers in an effort to entice further people to work within the field. However, there are no salary increases for local mental health aid workers, with legislation geared towards them being postponed until 2023.
The Regional Greenhouse Gas Initiative (RGGI) has generated over $300 million in revenue for Virginia. It was heavily favored by Democrats in 2020, but governor Youngkin has stated his aim to withdraw Virginia from the initiative, citing its lack in terms of reducing carbon emissions, a disputed claim by activists.
The budget will re-appropriate $25 million to set up a program that will allow the state to more easily direct money towards flood relief around the state. Additionally, over $11 million will be set aside for flood efforts in Hurley.
A smaller part of the budget is a delay of phasing polystyrene from food containers. The delay will be pushed back by five years, a ban of the plastic in big restaurant chains to be set in 2028 and for all restaurants in 2030.
This budget has long been anticipated for months by followers of Richmond's politics. Many compromises have been laid out with both sides of the aisle conceding many of what they had in their own respective versions of the budget. While many of the issues haven't been put down completely with this budget, it has, at least for now, settled many issues in Richmond.