Back to Square Zero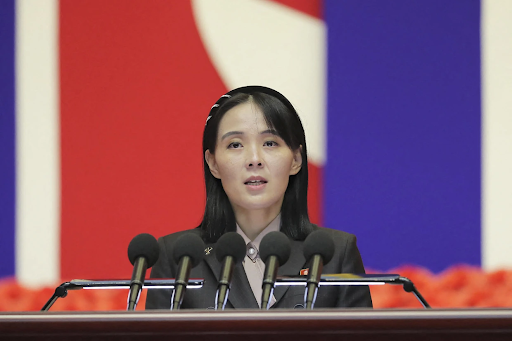 Tensions rise domestically in South Korea as fear increases that war with North Korea is nearing reality. The US and South Korea have resumed military exercises for the first time in five years. The Ulchi Freedom Shield exercises in South Korea include field exercises involving aircraft, warships, tanks, and potentially tens of thousands of troops. These exercises are the largest ever seen before on the Korean peninsula.
The exercises were paused to 'ease tensions' before the Singapore Summit in 2017. The US wanted to back up its peace proposal by showing North Korea its willingness to step back. President Trump and Kim Jong-Un met to officially end the Korean war with a peace treaty and establish diplomatic ties during the summit. There was also hope to get North Korea to denuclearize, but that was ultimately unsuccessful. Now in 2022, these efforts seem to have gone to waste as tensions between North and South Korea are at epic highs.
North Korea has launched thirty-three missiles this year compared to eight in all of 2021. North Korea sees the joint military exercises as preparation for an invasion from the South and is not afraid to show their weapon superiority. North Korea's nuclear capabilities are unclear, but North Korea possesses ballistic missiles capable of reaching the US according to the Council on Foreign Affairs. US intelligence officials estimated that North Korea had enough fissile materials to launch up to 60 missiles in 2017. Every Year it produces enough materials to launch an additional twelve.
President Yoon Suk-yeol of South Korea offered North Korea Covid aid in exchange for Pyongyang to scale back weapons testing. Kim Yo Jong, one of the most powerful officials in the North Korean regime, called Yoon's plan "an impracticable one to create mulberry fields in the dark blue ocean." She did not stop there she continued her criticism of the South by writing, "The fact that he copied the policy towards the North, thrown into the dustbin of history, and called it 'bold plan' shows that he is really foolish," she wrote, adding that Yoon had "uttered pipedream-like remarks" that made him look "miserable."
South Korea has also begun nationwide anti-terror drills in public areas such as subway stations, city buildings, and shopping malls. The drills prepared soldiers for chemical, drone, explosions, and fire attacks. An angry response from Pyongyang is almost certain. Japan, South Korea, and the US have also warned that North Korea is preparing for a nuclear test.
Biden visited Korea and met with president Yoon to discuss the US's involvement in Korea in May. Overall unity was the takeaway from the meeting. The Biden administration has taken a more 'practical approach' towards North Korea and has highlighted their support of South Korea's current approach. Unlike Trump, Biden is not interested in meeting with Kim anytime soon. "That would depend on whether he's sincere and whether he's serious," Biden said when asked whether he'd be willing to meet Kim.
As the reality of war approaches thousands of South Koreans took to the streets in Seoul chanting "this land is not a U.S. war base." The protest was organized by the Korean Confederation of Trade Unions as they believe that these exercises are only 'fueling a war crisis'.
Yoon Suk-Yeol has promised that he will increase Seoul's defensive capabilities while leaving the door open for talks with the North. He has said that the age of "appeasing" North Korea is over. He recently celebrated his 100th day in office in the face of dismal approval ratings reaching 24%. He has continued to let down the Korean public with his plans for North Korea and domestic affairs.
The future of the Korean Peninsula is currently bleak, but there is still hope for diplomatic relations in the interest of the 77 million people who live on the Korean peninsula.