Biden Announces Student Loan Forgiveness Plan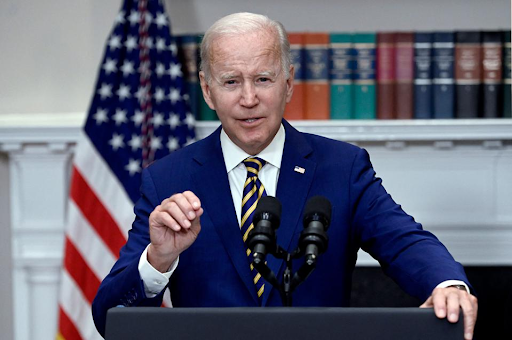 President Biden announced the Biden Student Loan Forgiveness Plan on August 24, 2022. This effectively fulfilled one of his election promises. Biden has also extended the student loan payment freeze giving students more time to prepare until December 31, 2022.
The program's purpose is to support lower and middle-income students and families that are struggling with college. It's going to forgive at least 10,000 dollars of each student's debt, and if they have received a Pell Grant, the amount doubles to 20,000 dollars.
"Ninety-five percent of the borrowers can benefit from these actions. That's 43 million people. Of the 43 million, over 60 percent are Pell Grant recipients. That's 27 million people who will get $20,000 in debt relief. Nearly 45 percent can have their student debt fully canceled. That's 20 million people who can start getting on with their lives." said Biden.
The average student loan debt edged close to $38,000, in 2021. Even if the money awarded does or does not pay off the full debt, it is still positive for those in student loan debt.
To qualify for student loan forgiveness, you must earn under $125,000 annually. Families are eligible and the amount increases to $250,000 as a whole. This makes the act extremely beneficial for those struggling with student debt, and it makes a big dent in the amount each person has to pay off.
The due date for applying for the plan is set to be November 15th, 2022, although the process hasn't officially opened yet.
However, Biden has clarified that The Education Department will release more info about the student loan forgiveness program as time goes on, including when the plan and application form open to the public.