Secret Service Pandemic Loans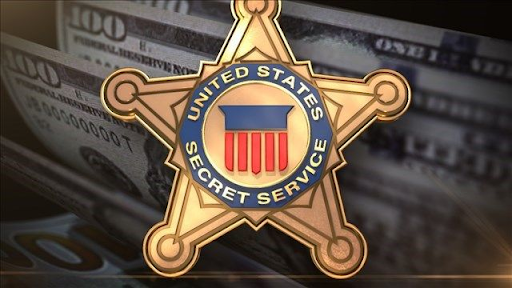 Due to the strict lockdowns, restrictions, and mandates that were placed at the peak of the COVID-19 pandemic, this had led to many businesses struggling. To assist in this struggle, the United States utilized its financial programs to aid those in need. The aid was intended to be provided through interest loans that were expected to be repaid. Applicants exploited this privilege when they had applied to do so.
The COVID-19 pandemic has led to massive turmoil in the economy and its effects persist to this day. The Secret Service has cracked down on relief loans and has recovered a tremendous $286 million dollars. According to The Globe and Mail, the U.S. Secret Service has worked with Green Dot in order to recover the stolen loans.
Arguably, the pandemic has changed everything in our day-to-day lives. When the COVID-19 pandemic first emerged, strict policies were placed on restaurants due to the increased risk of infection and precautions had to be taken to do so. Small restaurants and businesses suffered from the effects of lockdowns in order to reduce the spread of the virus. Large businesses, however, were able to sustain regardless of the precautions that had to be taken during the peak of the pandemic.
The United States Secret Service published their own news release regarding this case on August 26th, 2022. The loans were all fraudulently received from the Economic Injury Disaster Loan (EIDL) program, since then, the Secret Service has returned these loans back to the Small Business Administration. From that point on ever since 2020, and have conducted 3,850 cases related to pandemic-loan fraud.
Secret Service Assistant Director David Smith stated: "[We are] dedicated to [protecting] the integrity of our nation's financial systems against fraud and holding those responsible to account for their criminal activity. By aiding in the return of $2.3 billion in stolen funds [in] the last 30 months, our workforce [is dedicated to preserving the vitality of American businesses]."
According to the U.S. Small Business Administration website, the COVID-19 EIDL program is no longer accepting any new applications, requests, and/or reconsiderations. The U.S. SBA states that all loans obtained from the program must be paid back, however, EIDL advance funds do not need to be repaid. Requirements in either category may vary if it reaches the criteria necessary.
The investigation was initiated in Orlando, Florida, individuals submitted deceitful Economic Injury Disaster Loan applications by using false employment and personal information to obtain these loans. According to Small Business Inspector General, Hannibal Mike Ware, stated that collaborative joint investigations will continue in order to hold taxpayers and fraudsters accountable for their actions.