The Trap of Buy Now Pay Later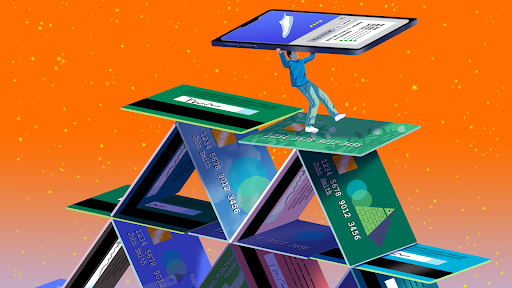 Thousands of companies have added buy now pay later options to their websites, making it easier for customers to spend money they do not have. There are multiple appealing aspects such as no interest rates and installments over select periods.
The original purpose of this service was to help customers make big purchases and pay for the item later. Purchasing gym equipment and paying later became a big thing during quarantine. Now the service is being used on everyday items such as groceries and online shopping.
The buy now pay later option has made it significantly easier to overspend and go over budget. All customers have to do is apply in line to make the purchase and they'll be approved in minutes. The user is not required to share their credit score. There were $45.9 billion in pay-later purchases in 2021, compared to $15.3 billion the year before according to GlobalData.
As inflation is on the rise, the service is being used to purchase everyday essentials, dragging users into debt with late fees. One of the companies that offer this service is Zip, and it has seen a 95 percent increase in grocery purchases and 64 percent in restaurant transactions. Another company, Klarna, reported that more than half of the top 100 items purchased were grocery or household items.
"Buy-now-pay-later companies have really insidiously and ingeniously kind of like marketed themselves and advertised themselves as 'I am just your friend, I am just here to help you out," said Jathan Sadowski, the author of "Too Smart: How Digital Capitalism Is Extracting Data, Controlling Our Lives and Taking Over the World." These services are tricking users into debt by presenting their apps as harm free. Seemingly trivial decisions like paying for coffee using a pay later service can end up damaging the users financially more than they think.
Buy now pay later services have taken the financial world by storm and it is important to think before spending. These services should be used for big one-time purchases like concert tickets, high-end items, and large appliances only if the customer has planned to pay the installments on time. Ignore the colorful apps and flashy ads to think about the consequences.