Crime in NYC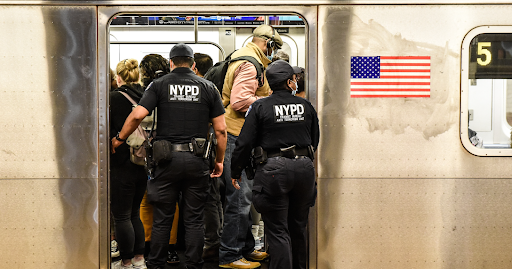 New York City is battling to keep its name of the safest city in the country after a 30.5% increase in crime since 2021, according to the latest NYPD report. The use of illegal firearms has seen a dramatic increase, with citywide shooting incidents increasing by 13.4% (178 v. 157). The NYPD has seized more than 4,300 illegal firearms this year, while gun arrests are at a 27 year high.
The New York Subway has seen a severe increase in crime, but the NYPD has said that the "worst is over." There have been 1,488 transit crimes and over 2,000 track intrusions according to the Metropolitan Transportation Authority (MTA). The Brooklyn Chinatown shooting and the murder of Michelle Go are two of the biggest subway crimes that have occured this year.
Crime in every city across the country was seeing a decrease due to Covid-19, but now that life has returned to normal, crime has been on an uptick.
New York City adopted a bail reform law in 2019 that prohibits cash bail for crimes other than serious felonies that included sex trafficking, second degree burgalary, and any crime that results in death. The judges are only required to place the least restrictive means to guarantee the defendant in court.
While overall crime rates are increasing in New York City, not all crimes have seen an increase. Crimes such as Burglary have increased slightly from 298 cases a week on average in 2021 to 312 on average this year. Other crimes that have stayed relatively the same are larceny and rape.
Although these statistics are alarming, the violent crime rate in New York is still at historical lows, With many young New Yorkers stating this is the first time they are seeing "sustained crime rates."
Crime in New York City has seen a significant increase, but it still remains one of the safest big cities in the country according to a report done by the Washington Post. The news is sensual and tries to get a reaction out of the public. Big crimes are the only ones that get on the news, shaping the way the public perceives crime in New York.
It is important to look at the data and take into account how crime rates in New York now compare to the past. There were over half a million crimes committed in New York City in 1990 according to the NYPD. There is a -80.5% decrease in crime since 1990. New York City has come a long way to control crime from the '90's to now.