Man Arrested for Washington & Old Dominion Trail Incidents Linked to 21 Cases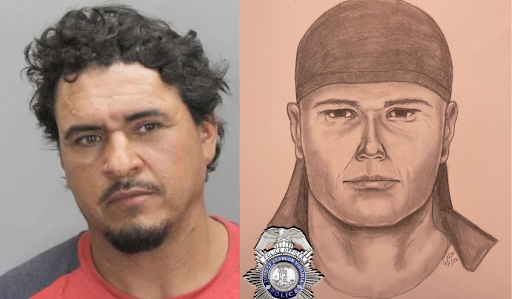 After a series of assaults and indecent exposures on Virginia's Washington and Old Dominion trail (W&OD), the arrested offender has now been linked to as many as 21 other incidents. The W&OD is a 45-mile trail that's popular amongst runners and cyclists. In mid-July of 2022, terror spread across Fairfax as assaults on women skyrocketed on the path. On multiple occasions, an unidentified man grabbed women on the trail and exposed himself before running away, and even attempted to kidnap a teenage girl on August 30th.
The first reported case was on August 26th at the intersection between the path and Ferndale Avenue, where a man "exposed himself and was engaging in obscene sexual behaviors and grabbed the victim's genitals before fleeing the area," according to the Herndon Chief Police Maggie DeBoard. Police spent weeks hanging posters and talking to community members, but with the help of a victim's video recording of an exposure incident, the offender was arrested on September 8th. Found in an Elden Street business, the offender was revealed to be a 42-year-old Herndon resident named Juan Alfaro Rodriguez. He's been charged with indecent exposure, peeping, unlawful entry, and obscene sexual display by the Fairfax County police, along with obscene sexual display and sexual battery charges from the Herndon police force. Rodriguez had previous warrants for attempted rape and sexual assault in Sullfok County and the state of New York before moving to Virginia in January, 2022.
Currently, Rodriguez has been connected to as many as 21 different cases in the Herndon and Fairfax counties. While Police continue to look at possible involvement in other indecent exposure cases, Rodriguez is currently being held in an adult detention center without bail. Since investigations are still ongoing, police urge the community to come forward with any more information.
After the arrest, DeBoard commented that "I fully understand the safety concerns that our community has had over the last several weeks regarding these incidents, and most importantly, I wanted them to again feel safe while in the town of Herndon." After the past few frightening months, Rodriguez's arrest hopes to give W&OD enthusiasts and the surrounding community a sigh of relief, as well as a sense of closure for his victims.
Herndon Police can be reached at (703) 435-6846, and Fairfax Police can be reached at (703) 246-7800. (866) 411-TIPS is a hotline where information can be shared anonymously.