Deadly hurricane Ian Devastates Florida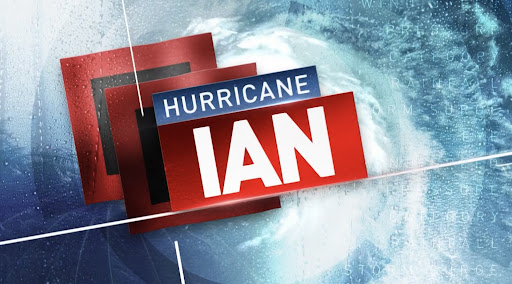 Hurricane Ian made landfall yesterday on the Southwestern coast of Florida, an area that is prone to hurricanes. The storm made landfall shortly after 3 pm EST, with 150 mph winds. Catastrophic storm surge, extreme winds, and flooding were among Governor DeSantis's greatest concerns for his state. As of the morning of September 29th, footage of devastating storm surge and winds have been seen by millions. The hurricane hit barrier islands along the coasts of Lee & Charlotte counties, which are heavily populated. 2.6 million power outages have been reported by the Florida Department of Emergency Management. It is currently a tropical storm, and is projected to make a second landfall along the South Carolina coast. While it hasn't hit the DC area, local meteorologists worry this storm could bring flooding concerns to the mid-Atlantic region of the US.
Hurricane season this year started off slower than usual, with a lower than average number of named storms by mid-September, which is the meteorological peak of the Atlantic Hurricane season. That all changed when Hurricane Fiona struck and devastated Puerto Rico, the Dominican Republic, and grazed Bermuda and Canada. Shortly after Hurricane Fiona dissipated, word started brewing that a tropical system was forming with a high chance of development in the Caribbean.
This coming weekend, long after Hurricane Ian weakens to a mere tropical depression, it is projected to move our way and dump a lot of rainfall. Meteorologist Chuck Bell of NBC4 Washington is predicting a 90% chance of at least two inches of rain and at least a 50% chance of four inches. Our area hasn't seen much rain recently; however if the DC area receives significant rainfall over several days, there could be concern for flooding. Florida will face a long process of recovery and reconstruction in the next few weeks.