Fatal Shooting at the University of Virginia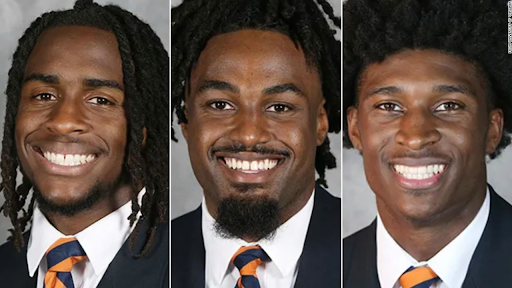 Christopher Darnell Jones Jr. has been charged with the fatal shootings of three University of Virginia students in an attack that took place on the evening of Sunday, November 13. Students on campus were told to shelter in place as a manhunt for Jones began, and he was apprehended nearly 12 hours later on Monday, November 14.
Football players Devin Chandler, D'Sean Perry, and Lavel Davis Jr. were fatally injured by the gunman's shots. The students were part of a class focused on African American playwrights, taking a field trip to Washington D.C. to see a play about the lynching of Emmett Till. On the bus ride back to Charlottesville, Jones opened fire, allegedly targeting the football players on the bus.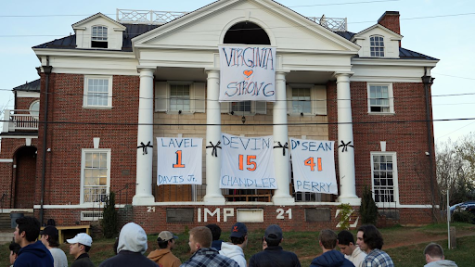 Devin Chandler was a wide receiver from Virginia Beach who transferred to UVA from the University of Wisconsin. He was remembered as a bright and outgoing teammate and friend.
"The thing I remember about him is he always brought a smile to my face, because he just was happy with where he was, comfortable in his skin, and had a very bubbly personality," UVA head football coach Tony Elliot said.
D'Sean Perry was a linebacker from Miami, Florida, described as reserved but kind.
"His positive impact was not only felt by our family, but also by the several communities that genuinely loved D'Sean, and that he was blessed to be a member of," his family said in a statement.
Lavel Davis Jr. was a wide receiver from Dorchester, South Carolina. Standing at 6-feet-7-inches, he was not only a gifted football player but a caring and good-natured person.
"Big smile, lights up the room, and most people would say because he's the tallest guy in the room but just his presence, he's got a gentleness about him, but he's passionate about what he believes in," Elliott remembered.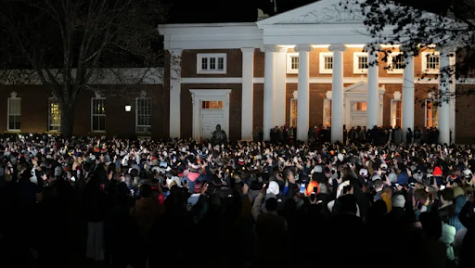 The campus mourned the loss of their classmates, holding a candlelit vigil to remember the victims. Flowers and signs with "UVA Strong," and "1-15-41," the numbers of the players, were placed around the campus and the Statue of Homer.
Only one student who was on the bus, sophomore Ryan Lynch, has made a public statement about the experience. Lynch was friends with the football players, eating lunch with the trio mere hours before the shooting occurred.
"They were so caring and amazing to me, to everyone in that class," she recalled. "The one thing that gives me comfort is I know each one of them had somebody in our class trying to help them. I want their families to know that. In their last moments, they weren't alone."
The University of Virginia canceled their final football game in remembrance of the victims.