Gen Z arrives in Congress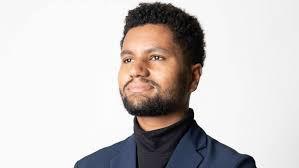 The first Gen Z House of Representatives member was elected during the 2022 midterm elections. Representative Maxwell Frost secured the Democratic party nomination for Representative Val Demings's open House seat in August of 2022. He then campaigned against the Republican Nominee, the 72-year-old Calvin Wimbish. The race was called in Frost's favor on November 8th, making him the first, and only Gen Z person elected to Congress.
Maxwell Alejandro Frost is a 25-year-old Democrat from Florida's 10th congressional district. Frost, who previously worked at the American Civil Liberties Union to lead voter turnout programs and pass gun control legislation, ran his campaign on the platforms of criminal justice reform, Medicare For All, addressing the climate crisis, and gun violence prevention.
Generation Z, shortened to Gen Z, includes people born from 1996 to 2012. It is one of the most racially and ethnically diverse generations, with the highest records of depression and other mental health issues. The generation has its own culture, defined by the use of technology and social media. Frost will be the first ever Gen Z member of the House, bringing a new perspective to the largest legislative body in the country.
Frost is a survivor of gun violence and has worked for March For Our Lives. Like many American Millennials and Gen Z, he has had the experience of attending school under the threat of school shootings. In an interview with Vox , Frost commented that meeting a family member of a Sandy Hook school shooting victim was a huge turning point for him in his career: "… seeing Matthew crying and talking about how much he missed a sister, seeing a 16-year-old with the demeanor of a 60-year-old, just completely changed my life forever. I went straight to my hotel room and I dedicated the rest of my life to fighting for a world where no one would have to feel the pain that I saw in Matthew's eyes. And for me, that really is what changed everything…"
Frost will be younger than the vast majority of his colleagues, with the average age in the House of Representatives being 58 years old. When asked about the age gap between himself and his colleagues in an interview with Vox, Frost said, "I think there's often times where people won't take me as seriously or look down on me, but that's something I'm used to. I mean, I've been working full time in politics since straight out of high school at 18 years old, and I've always been the youngest person in the room. I've managed people twice my age … even though it's at a whole new level now, the United States Congress, I'm ready for it."