Imam stabbed while leading prayer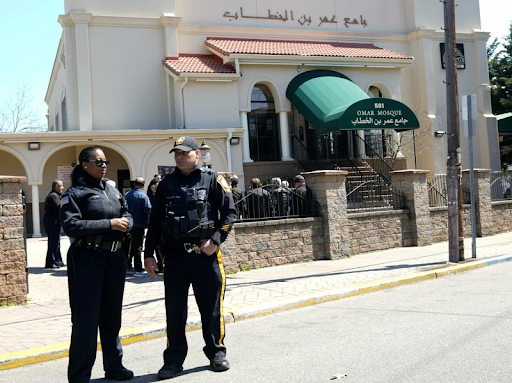 An Imam was stabbed at least twice while kneeling in prayer in a New Jersey Mosque on April 9. The assailant, Serif Zorba, is under police custody and currently being charged with first-degree attempted murder and weapons charges. Zorba is pleading not guilty to the attempted murder charge. The maximum sentence for Zorba's alleged crimes is 26 years.
The stabbing occured during the holy month of Ramadan at about 5:30 a.m. during the first prayer of the day. A CCTV camera in the mosque caught Zorba walking into the praying congregation and running up to Imam Sayed Elnakib to stab him in the back. Abdul Hamden, a delegate for the mosque said, "As they kneeled forward in the prayer, this person pulled out a knife and lunged at the imam, stabbing him multiple times in the back." Zorba attempted to run out but was chased and eventually caught by worshippers.
Zorba's motive is unknown and an investigation is underway. A council member of the mosque posted on Facebook, "While it is unclear what motivated the attacker, there is no justification for violence of any kind, especially in a sacred space."
Paterson Mayor André Sayegh stated that the Imam was in stable condition and is expected to recover from his serious wounds. He has also promised that there will be extra security at the mosque for the remainder of the month of Ramadan. "You should not be afraid to pray," he said. "You should feel safe to pray anywhere in the city of Paterson."