The South Lakes Field Hockey Team had a remarkable season this year. So for that reason, doing a feature on the two captains Brenna Setter, and Ella Boyce, was necessary.
The Varsity Field Hockey Team finished second in Concorde Districts regular season and when competing in districts, they defeated Madison 0-1 on Oct 17th. Varsity played at Oakton High School on Oct. 19th for the Concorde District Finals, where they unfortunately lost 1-0, but still qualify for Regionals!
When asked to describe this year's season, Brenna Settar, Senior Captain, said: "I think we had a really good season, my favorite part is how everyone is really close and everything." Her favorite part of the season was "[the] most recent Madison [High School] game, we all played super well as a team." However, she believes the most challenging part of the season was the loss of all the previous seniors. Settar says her favorite memory from her years was going to Ella's House to get her hair braided. In spite of the successful season Setter says that she won't do field hockey after high school. However, she might do lacrosse. Words of encouragement which always helped her were, "Just keep having fun, don't stress."
When interviewing Boyce, the other captain of the field hockey team, she said that this season was "really fun." Ella explained how the seniors on the team have played together since they were 10 years old. This would explain why the team seems so close even off the field. She also says that "our team is a bunch of friends rather than teammates." Boyce says her favorite part of the season was senior night.
Story continues below advertisement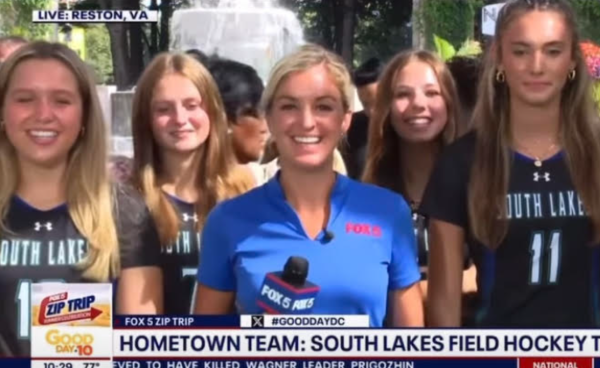 The team was featured on FOX 5 News Channel in the beginning of the season for their successful season the previous year, where they won Concorde District Finals.
On Wednesday, October 25th, South Lakes defeated Marshall High School 5-0 in the Regional Quarter-Finals, and will take on Yorktown High for Regional semi-finals on Monday, Oct. 30.