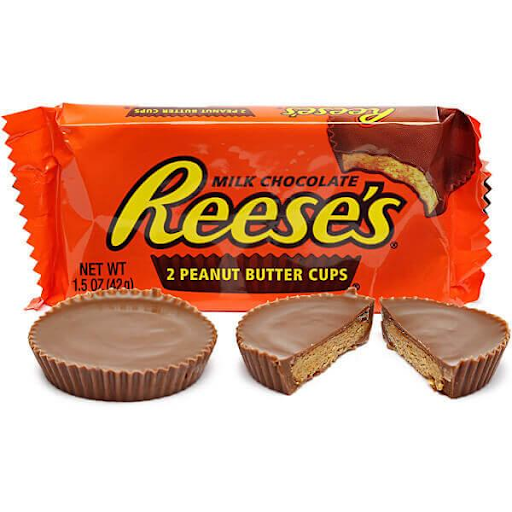 From slasher films to haunted decorations, October is the time to celebrate all things frightening. But the scariest thing about this year's spooky season? The possibility of biting into your favorite treat; only to get a mouthful of creepy crawlies.
Reese's Peanut Butter Cups are America's most loved Halloween candy, but these fuzzy feelings might take a turn for the worst after the company's emerging scandals. On October 4th, @veronicaaispuro31 posted a video of a Reeses's cup on TikTok. Splitting the chocolate apart on camera, she revealed an anomaly inside the candy, appearing to be white worms. "Bought these at Walmart, just letting people know to please be careful buying the Reese's," she warned to her viewers.
Unsurprisingly, the comment section under the viral video was mortified. One user suggested that the candies "were in the heat, melted and chilled and re-solidified" over a long period of time in the warehouse, making them susceptible to infestations.
This isn't the first case of insects being spotted in these peanut butter sweets. In 2014, an almost identical video of worms inside a Reese's Peanut Butter cup sent the internet into a frenzy. During this online pandemonium, Reese's actually apologized on social media, blaming the infestations on food storage and distribution issues.
Story continues below advertisement
Walmart is now conducting a massive recall of the candy. On top of this setback, the company is currently under fire after accusations of misleading packaging. In drugstores nationwide, special Reese's wrappers read "You could WIN $25,000. See details inside," which some argue is a violation of sweepstake laws. With rising legal trouble and the ongoing worm affair, Reese's reputation could be in for a dreadful Halloween.
Despite these turbulent times for the company, Reese's Peanut Butter Cups are sure to be a dominating presence in trick-or-treating bags. The inevitable excess of this confectionery brings up a serious question; to eat, or not to eat? We'll leave this up for you to decide. Take a peanut butter cup if you dare; but consider taking a look inside before sinking your teeth in.