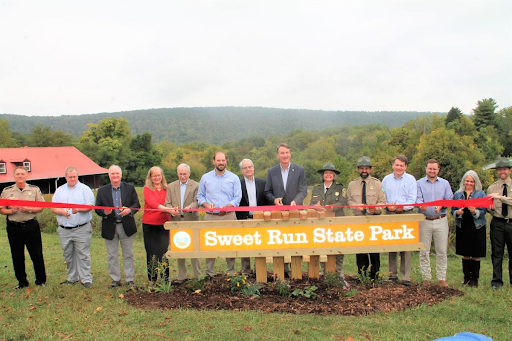 There is a new park open in Loudoun County, Virginia! The park is named Sweet Run and it consists of beautiful trails of varying difficulties, ensuring an opportunity for anyone to take a hike.
The park consists primarily of trails for both hikers and equestrians. However, there is also a pond that can be reached through a one-mile hike that allows fishing. As the park continues to grow, there is hope that even more activities will be added.
The beautiful location of this park allows people to see the Blue Ridge Mountains at a multitude of locations. Each trail is also surrounded by plants and wildlife, and a walk in this park allows one to truly in touch with the beauty of nature. No matter the season, when visitors attend the park they are practically guaranteed a beautiful scene from the moment they arrive until they depart.
As of right now the park is free to both enter and park in. If you would like to camp overnight however, there is a $5 fee you must pay. Parking is available within the park, but it is limited, so it is best to arrive early to ensure a spot.
Story continues below advertisement
All in all, this new park is a beautiful addition to the Virginia State parks and is likely to attract many nature lovers. If you are ever unsure of what to do and enjoy the outdoors and the beauty of nature, give Sweet Run park a try!