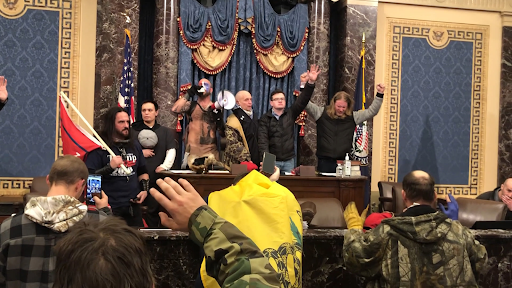 Newly appointed House speaker, Mike Johnson, announced his plan to release over 40,000 hours of security footage from the January 6, 2021 attack on the U.S. capitol, promising that it will be accessible to "all Americans."
In a statement, Johnson said, "This decision will provide millions of Americans, criminal defendants, public interest organizations, and the media an ability to see for themselves what happened that day, rather than having to rely upon the interpretation of a small group of government officials."
The release began with approximately 90 hours of footage being posted through the public committee website. The release only contained security video that had already been available to media outlets.
This decision has sparked applause from Republicans like Representative Matt Gaetz and former President Donald Trump. Gaetz, who played a role in removing speaker Kevin McCarthy, posted a statement on X (previously Twitter), referencing Johnson's pledge to the caucus last month to release the footage; "He WON'T LIE. If he says he is going to do something, he is going to do it," adding, "Thank you for keeping your word on the J6 tapes, Mr. Speaker. It is a refreshing thing in the Swamp of DC."
Story continues below advertisement
Former President Donald Trump, who is facing three conspiracy charges relating to the Jan. 6 violence, also praised the speaker on Truth Social for "having the courage and fortitude" to release the security videos.
For Democrats, on the other hand, the decision has fueled outrage. The head Democrat on the House Administration Committee, Joe Morelle, expressed his frustration in a statement saying, "It is unconscionable that one of Speaker Johnson's first official acts as steward of the institution is to endanger his colleagues, staff, visitors, and our country by allowing virtually unfettered access to sensitive Capitol security footage."
Johnson noted that actions are being taken to blur individual's faces "to avoid any persons from being targeted for retaliation of any kind." Johnson also mentioned that close to 5% of the footage would not be released due to the highly sensitive nature of the information.
Despite Johnson's promises that sensitive information would be protected, the footage that is being released shows how rioters entered the building and the paths members in the Capitol building used to reach safety.
The additional 44,000 hours of footage is expected to be posted over the course of the next few months. A public viewing room will also be set up in the capitol and requests to view certain footage are permitted through the House Administration Committee.