A beach town in "lockdown"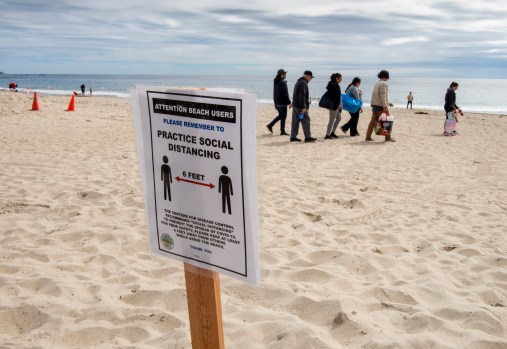 Life in a beach town moves slow, and the people in it tend to go with the flow of things. People are used to going to wide open beaches and practically living outside, and during this time of self isolation, I asked myself, what changes for these people and their laid back lifestyles?
Quarantine in many states means complete lockdown. People wear masks and gloves everywhere they go, sanitizing every surface they come across. When in Virginia, I noticed how many dirty looks the un-masked people would get from the rule-followers. COVID-19 is a serious matter and people should not underestimate the precautions they should be taking, by any means, but what I never fully realized was how different it was to travel down to a beach and experience quarantine on the sand.
My family and I made the recent decision to go to our beach house in Daytona beach, Florida for about two weeks to help pass the time in isolation. The beaches opened back up and the weather called for only sunshine; there was nothing stopping us from making the 12 hour drive, although it was difficult to sit through.
At first glance, the town seemed as normal as it was during our last trip in november, but to a teenager already acclimated to quarantine procedures and strict social distancing rules, the atmosphere looked a little too normal. By no means was I upset by this realization, I'm sure everyone is in need of a little normalcy in their lives, I was just a tad surprised. Only about ⅔ of people shopping in grocery stores, gas stations, and retail stores were wearing masks, and less than half were wearing any form of gloves, besides the employees.
My family is very cautious and we wore this protective gear everywhere we went, especially when buying food products. We sanitized shopping cart handles with wipes and even cleaned the gym equipment before and after use, as one should in this crisis.
I have learned that there are less than 500 cases of the virus in the town where I am staying, but at the rate of precaution people seem to be lacking, it doesn't seem like that number will be getting any smaller.
Regarding the beaches, it is easier to relax, but social distancing still applies. Groups of more than six people are prohibited and must stay at least 10 feet apart from other parties. This rule may sound ridiculous, but the residential beaches are fairly empty, and quite peaceful at that. Most people set up their chairs and towels at least 20 to 30 feet apart on regular days. It really was nothing like the busy vacation beaches I am used to. Lifeguard trucks drive along the sand multiple times an hour to make sure groups are separated and follow the regulation on numbers.
Don't worry, oceanside mask wearing isn't required. I'm sure that wouldn't be a pretty tan line to have.
Although the ocean is what brings most people here, there's not much fun to be had if you aren't a fan of the beach. Mini golf places and popular restaurants are still closed, leaving cloudy day activities buried in the sand.
To be a teenager in quarantine means sacrificing your most memorable years for the safety of others, and spending time at the beach might take away the sting for a little bit, but it is still so important to follow social distancing rules. Being in a town where the pace is at a snail's speed, people don't really care as much as they do in northern states. It is strange as a young person, who has had a lot taken from them by the wrath of this virus, to witness. I was intrigued by the way people chose to live their lives down here, as it never struck me to think about how it affects those already in a paradise before.
Now that I am here I try to set a good example, but although the ocean sunsets take the edge off, that doesn't mean you should take that mask off.
About the Writer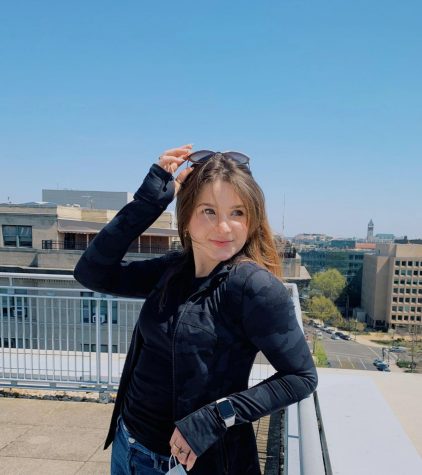 Taylor Anderson, Co-Editor in Chief
Taylor Anderson is a Senior at South Lakes and is the Co-Editor in Chief for The Sentinel. She is a part of the SLHS varsity cheer team, and really dedicates...