Taking a Trip? Start a Travel Journal!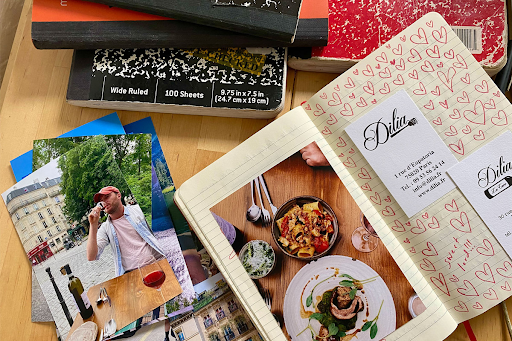 As the school year comes to a close, many students look forward to the warm summer months, and often the trips that accompany them. Whether it's a road trip exploring the state or a flight to another continent, vacations are often prized memories. However, human memory is not infallible, and sometimes those recollections slip from our grasp. If you're looking for a creative outlet this summer and want to preserve your favorite memories from your next trip, consider starting a travel journal.
Before you set off to a new destination, you'll need a few materials. There are three absolute must haves: a cute, functional notebook, strong tape, and a smooth and reliable pen (with backups).
Notebooks come in various colors and sizes, and it's up to personal preference if the pages are grids, lined, blank, or dotted. Each has their benefits, but a dotted grid is best for travel journal beginners, as it allows the writer to add their own personal flair and customize their journal as they please.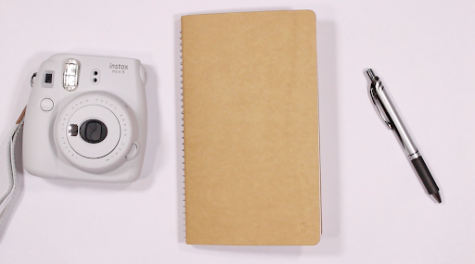 Tape is a must have, as one of the benefits of a travel journal is the ability to save various mementos that you come across on your trip. Scotch tape is fine, but for trickier items, a roller tape is a handy tool that makes sticking things down quick and convenient.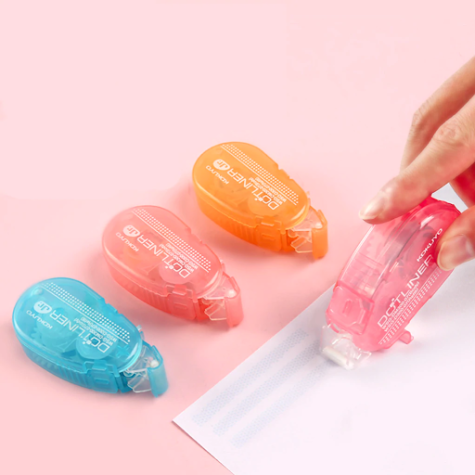 Choosing a writing utensil is all up to personal preference, and while some people may feel more comfortable writing in pencil, black pens will make sure that your journal stands the test of time. There are many options, but Pilots and Sarasa Dry Clips are fan favorites for a reason.
When traveling, save everything: receipts from restaurants or shopping sprees, tickets to events, flowers from the hotel, anything that you feel had an impact on your time in that place. Plan your daily itinerary in the notebook, or recap your day afterwards. It doesn't have to be detailed paragraphs, as bullet points can just as easily jog your memory.
Of course, an essential part of the travel journal is the photographs, so be sure to take plenty. It doesn't matter what type of camera, as long as you can physically stick the photos into the notebook. If you're interested in an expedited process, consider getting a Polaroid camera or an instant photo printer. These can make saving images from your trip easier than printing them out from a store or a home printer, and they're an aesthetic way to look back on a particular moment in time.
it's important to be prepared when traveling, so use your travel journal to your benefit. Write down information necessary for the trip, like the budget or must see places. If you're visiting another country, write down common words and phrases, as well as new ones you learn along the way.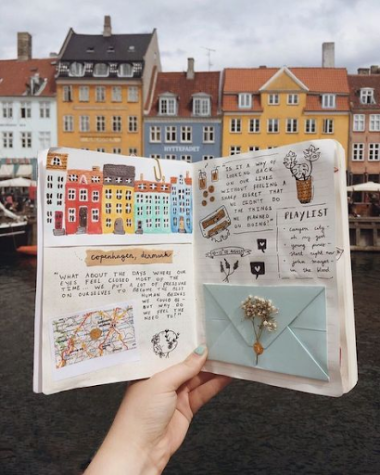 A travel journal is a great way to preserve your trip in a creative medium. Remember to date every entry, and include lists of places you want to visit, things you want to see, and foods you want to try. In a few years time, it will be fun to look back on where you were both physically and mentally. There is not an infinite amount of time to spend on vacation, so it's important to relish in that brief escape from real life. Memories aren't forever – but your notebook can be!