Why You Should Use Goodreads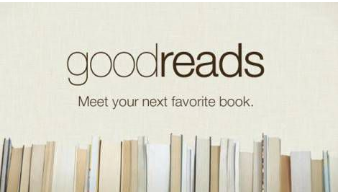 Goodreads is the must-have app for all book lovers. The app has a very user-friendly interface that allows users to organize books and keep up to date with what friends are reading. Goodreads has been around for years and has accumulated over 90 million users worldwide since its founding in 2006.
Goodreads make it convenient to review, find, and organize books all in one place. Curious if the book your friend recommended is worth the read? Check on Goodreads! All you have to do is search the book, and you will be able to see the book's overall rating along with individual reader reviews. If you don't know what you should read next you can explore Goodreads' Discover page and look for your next book."There are so many things I want to read and [using Goodreads] helps streamline the process" said Emmalina Sjapeki, a Junior at South Lakes.
The app allows you to set yearly reading goals that help motivate you to read more often. "I have a real feeling of accomplishment at the end of the year when I get to see everything I've read in one year, " said Ms. Keisler, an English teacher here at South Lakes.
Goodreads also make it possible to follow friends and authors. You can see what books your friends are reading and want to read. and there is even a comment feature available that lets you leave comments on your friends' reading sessions and reviews. You can also follow some of your favorite authors on Goodreads and see what they have to say about books and what they are reading. Goodreads is essentially book-focused social media; Ms. Keisler commented that Goodreads is the only way she communicates with her uncle, who lives in England "We comment on each other's reading updates and we recommend books to each other through Goodreads," said Ms.Keisler.
Goodreads is a fantastic app for all book lovers. It's important to update your Goodreads often so that you can stay up-to-date and organized. If you have not used Goodreads, I highly recommend using the app and hope you enjoy it as much as I do.