Spring sports prepare with offseason conditioning
Hang on for a minute...we're trying to find some more stories you might like.
With spring sports around the corner, students prepare with conditioning and extra practice during the off season to prevent potential injuries.
"From the medical stand point students tend to get injured at the beginning of the season," said assistant director of student services Mike Astudillo. "The body is not ready, therefore, the muscles aren't going to react properly."
This school year, coaches are allowed to do an official off season practice, which was not allowed in previous years. Off season practices are different from conditioning because the practice not only keeps athletes in good shape, but also improves their athletic ability.
Conditioning and out of season practice are open to anyone interested in playing a spring sport.

About the Writer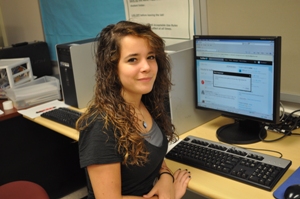 Viviana Del Toro, business manager
Viviana is currently a senior, loves photography and is fluent in four languages. Born in Italy, Viviana has lived in America since October 2009. She lived...