Varsity field hockey off to 5-0-1 start, plays Herndon tonight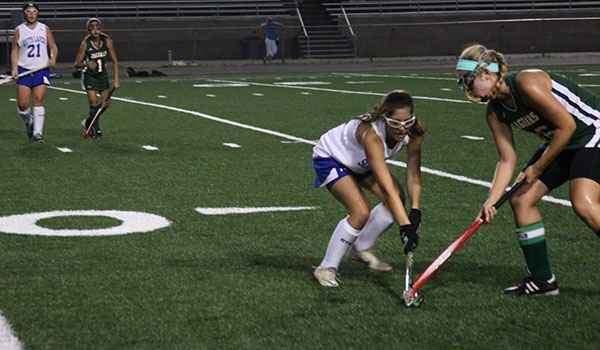 Advertisement
Hang on for a minute...we're trying to find some more stories you might like.
After getting off to a 5-0-1 start, varsity field hockey will take on crosstown rival Herndon tonight at 6:15 in the Hornet's Nest.
Senior and varsity captain Hannah Becker credits new coaching under Jessica Salo to the recent success of the team. Salo is the varsity team's fourth coach in the past five years.
"In the previous two years we have had very knowledgeable coaches," Becker said. "However, Coach Salo brings positivity that we haven't had before. She is really easy to talk to, engaging, and very knowledgeable about the game."
Varsity goalie Allie Micka wants to build off of last year's success to play well this year.
"Our goal is to win districts and advance to regionals," Micka said. "We have never won the first district game, but last year we came so close in double overtime. It would be great to advance this year."
The varsity team lost only three seniors to graduation, so only small changes were necessary to compete at a high level. After barely winning its two scrimmages against Stuart and Lee, however, the team's confidence was down.
Field hockey bounced back to win the Under The Lights Tournament against Centreville 3-0 August 27.
"Winning that tournament reassured us that we could play at a high level and compete with Chantilly and Centreville," Micka said.
With the completion of the turf project, field hockey now plays on the turf field. Becker believes playing on turf rather than a grass field elevates the team's play.
"Turf is better because we can play at a faster pace," Becker said. "The game is more fluid and our level of play improves."
Micka and Becker both appreciate the support of the Hype Squad and hope that it can be as impactful as at football games.
"The hype from the crowd makes a huge difference," Becker said. "Having the support at what is considered a 'smaller sport' would be amazing."

About the Contributors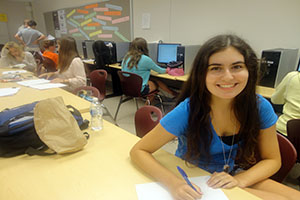 Alexa Amster, editor
Alexa Amster is a senior and the editor for The South Lakes Sentinel. This is Alexa's fourth year of involvement with the journalism program at South...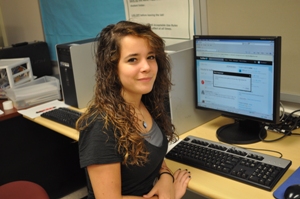 Viviana Del Toro, business manager
Viviana is currently a senior, loves photography and is fluent in four languages. Born in Italy, Viviana has lived in America since October 2009. She lived...