Varsity baseball defeats Herndon for first time in three years
Advertisement
Varsity baseball triumphed over Herndon 6-1 this past Saturday.
The game was the first for some and the last for others against their rivals.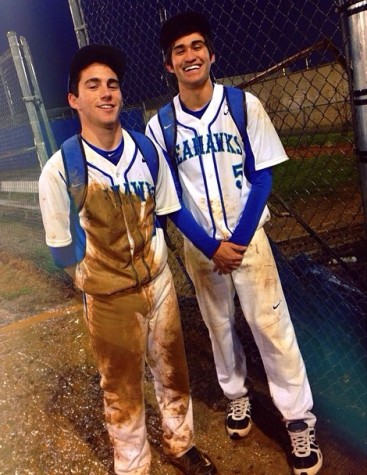 For freshman Jonah Goll, this was the first game against Herndon.
"I was a bit nervous before the game," Goll said. "But I was more excited than nervous. After the game, I was even more hyped than before."
For senior Justin Cosing, a three year member of the varsity team, the victory was a long time coming.
"It was great," Cosing said. "We lost every game against them these past three years so, especially since it is senior year, this was really special."
Head coach Galvin Morris believes there was one main aspect that helped the Seahawks stand out and emerge victorious.
"I think the players did a great job preparing themselves to play Herndon," Morris said. "And that was the difference between us winning and us losing."