Varsity football team triumphs over Herndon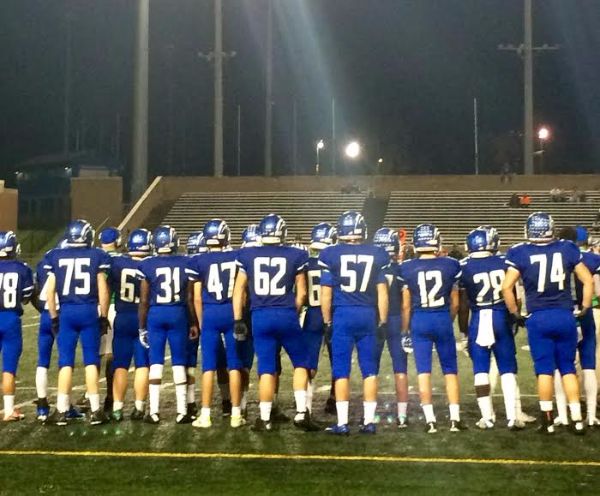 Advertisement
Hang on for a minute...we're trying to find some more stories you might like.
On Friday, Oct. 9, the varsity football game against Herndon started off with a delay caused by lightning. Hundreds of students were packed into the gym until about 7:30 p.m. when the storm finally passed. Everyone raced down to the stands in wait for the opening kickoff.
The Seahawks started with the ball, turning it over on the first drive in Herndon's red zone. After a couple of plays the Herndon quarterback made an errant throw which lead to a pic six. It was all uphill from there for the Seahawks, ending the first quarter 23-0.
The second quarter started with Herndon striking first. It didn't take long for the Seahawks to get those points back with a field goal. Next, Herndon was in possession. The Seahawks, however, forced them to punt with a good defensive stand. The game slowed down a little with no one scoring after that in the first half. The halftime score was 23-7.
The third quarter was not as slow as the end of the second quarter. The Seahawks were on a roll. Herndon could not get past their defense. The Seahawks had two more touchdowns and a field goal by the end of the third quarter, making the final score 37-7.
With the audience cheering them on, the football team scored 13 additional points in the fourth quarter. Only six more points were scored by the Hornets. The Seahawks triumphed over their rival with a final score of 50-13.
The current record for the varsity football team is 5-2. The next game is at home against Langley on Friday, Oct. 23.