Cam Savage Featured on Sports Center & House Of Highlights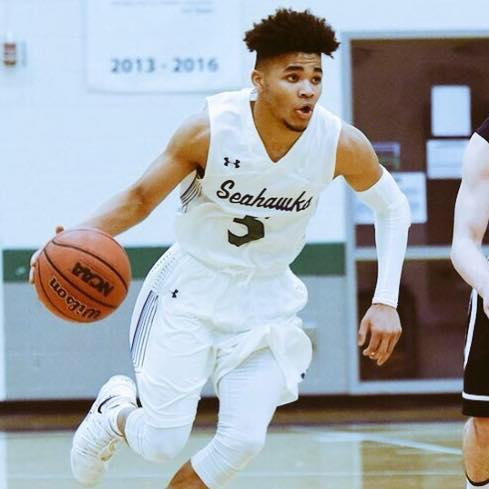 Hang on for a minute...we're trying to find some more stories you might like.
Senior Cameron (a.k.a. Cam) Savage is the star guard on the South Lakes boys varisty basketball team. Last Friday, Savage jumped over an opposing player in pursuit of the layup. Since then, a clip of Savage's killer moves has gone viral, with the video being featured on House of Highlights and Sports Center. As of now, the clip has millions of views and likes. South Lakes' own Coach Duggan commented that he expects Savage to lead the team to yet another Liberty District championship. So far, it appears that Cam Savage is living up to his expectations.
Savage recently accepted a scholarship from Barton University. When asked by others about making a career out of his talent, he simply said, "I'm just trying to play overseas."
In order to get ready for the big game, Savage likes to take naps or "listen to some hype playlist." Clearly, his pre-game preparation is paying off; he's lead the team to two victories so far this season. Savage also stated that he plays in other leagues outside of South Lakes basketball in order to get more practice and improve his game.
Cam Savage is looking forward to playing basketball throughout the high school, college, and beyond.