Meet the Head Coach of the Freshman Basketball Team
Hang on for a minute...we're trying to find some more stories you might like.
Not only is Mr. Cincinnati a history teacher here at South Lakes, but he is a proud coach for the freshman boys basketball team. Mr. Cincinnati has been coaching basketball for eight years, and he has been the head coach for the South Lakes freshman for three years. Throughout the years of Mr. Cincinnati coaching, his players and him have established a long lasting connection with him and keeps going even after they move on to different teams throughout their basketball careers. The freshman who have been on his team in the past have said that Coach Cincinnati has helped them achieve many accomplishments within their basketball careers. Many of the freshman have stated that Coach Cincinnati have helped them get onto different teams with the skills they learned from him. The Seahawks freshman team went undefeated last year which means they have a streak to keep up with.
Coach Cincinnati said,"I don't think there is a lot of pressure, maybe between myself and my assistants but our goal to get the players to become better basketball players and get them ready for varsity later in their high school career. If we win all our games along the way, that's an added bonus"
As a coach there can be many challenges that can encountered such as players' attitudes and games that did not go their way. "The most challenging thing that I have experienced while coaching would be handling the players themselves, they are new to the high school experience and still trying to get used to high school and of course in game situations, especially when it's a close game." said Coach Cincinnati. Along with the challenges that some coaches experience, there is a very rewarding aspect to coaching. Coaches get to see their players grow up, and not only that; they also get to see their players grow in something that they are passionate about. "I love seeing my players do well on the court and to see them excel and win games, it's a great feeling." said by Coach Cincinnati.
Something that is very unique about Coach Cincinnati is that he actually started playing basketball at South Lakes, and was being coached by Coach Duggan who is now the assistant athletics director, as well as the head coach varsity boys basketball. Coach Duggan not only coached Mr. Cincinnati, but he also taught him all the coaching techniques he needed when he first started coaching at Chantilly.
Mr. Cincinnati is very proud about his team and he finds joy in guiding all everyone on his team in making them better players. Coach Cincinnati said, "People think that since its freshmen basketball and they aren't good but that's not true. We have very good players on our team and our games are going to be exciting to watch"

About the Writer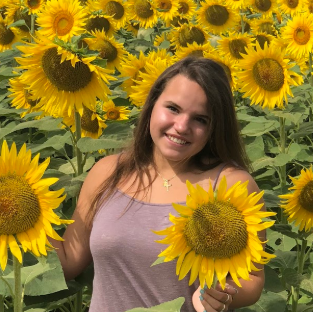 Izzy Abbondanza, Sports Editor
Izzy is a sophomore at South Lakes and this is her second year in the Journalism program. She is a goalie for the South Lakes girls lacrosse team and in...