Caps Fall to Hurricanes in Game 7 Thriller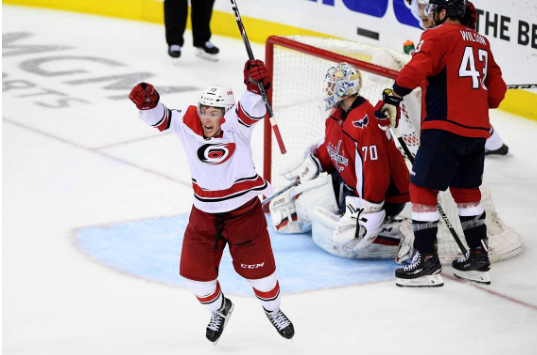 The reigning Stanley Cup Champion Capitals took the ice Wednesday night with everything on the line. They entered the first round as heavy favorites to repeat as champs but first had to face the Carolina Hurricanes in the opening round of the marathon that is the NHL playoffs. Many people that follow hockey had a feeling that the Capitals would make it past the first round with relative ease. This was not the case. Both teams traded blows at home, neither team losing on their home ice, up until the final game. After taking a 3-2 lead in the series, the Caps were poised to wrap up the series on the road, but the 'Canes would have none of it, winning 5-2. This setup Game 7 in DC Wednesday night. The Caps were hoping to use the energy of their raucous crowd to propel them to the next round, where they would play the New York Islanders.
From the drop of the puck, Capital One Arena was rocking, and the Caps used the energy to jump out to a quick 2-0 lead at the 1st intermission. Andre Burakovsky scored just over 2 minutes in and Tom Wilson tacked on another 4 minutes later. The 2nd period was not quite as good for the Caps, but it wasn't terrible. The Hurricanes scored 2 goals, with another goal by the Caps sandwiched in between. All things considered, Caps fans were feeling pretty good about their chances of winning the game after 2. Then, the 3rd period happened. The Hurricanes came out firing and capitalizing with a goal 3 minutes in to tie the game at 3. The rest of the period went by without another puck going into the back of the net. The arena then had an uneasy energy for the first overtime, with another 20 minutes going by without a goal. The 2nd overtime came and it felt like it would be like the one that came before it for the first ten minutes: scoreless. One shot can change everything in the playoffs. That happened Wednesday night in Washington, DC. A slapshot by the Hurricanes found the back of the net and that was the game. The Capitals went home without advancing, ending their run as the defending champs. For many fans, this was a massive disappointment. For many players, though, this is the spark that will begin burning for them next year as they try to avenge this loss.
About the Contributor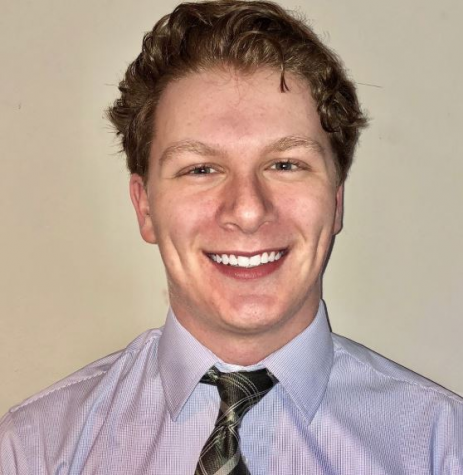 Marc Goldstein, Assistant Editor in Chief & Sports Editor
Marc is a junior this year at South Lakes High School. He is in his third year on staff, and this year, he will be serving as the Assistant Editor in Chief....