Quarterback Marcus Miles shares his goals for the season
While every position on the field is important, the quarterback is the biggest factor to a team's success. Without a good quarterback it is very difficult, albeit not impossible, to win. Although he was out for the first two games of the season with an illness, he is finally back, and the whole team feels like they have improved significantly. His fire and passion for the game of football is quite possibly unmatched by anyone on the team, and that is truly saying something for our significantly spirited team.
This season would be his 8th of playing football, a sport he has worked hard to master not only the fundamentals of, but the instinctual skills that come with playing a sport for so long.
"I just like going out there and playing with my teammates. It's a family in the locker room after working out with these guys and it's really a full year sport which is nice," he said in regards to his favorite part of football. His ambitions are very simple: "Win the district and go farther than they did last year." While he admits that personal accolades aren't his goal, and that the team comes first, he says he has high goals for this season. He was selected for second all team conference last season, but this year he has his eyes set on a bigger prize.
"I want to be first team all district, first team all region this season… I want to throw 20 touchdowns and win some personal awards," he boldly proclaimed.
His quiet confidence is something that is not only evident, but is necessary for his position. As a rule, quarterbacks are the reason teams win or lose, either as the hero or the scapegoat. They are remembered as either legendary or little. Miles has a skill type unlike any quarterback who came before him. He compares himself to Kyler Murray, the quarterback recently taken #1 overall in the past draft. Miles exudes confidence without coming off as arrogant; he talks about how far he will go while keeping genuine modesty. He learns valuable lessons from while playing the game he loves, he says, "Football has taught me so much; so many lessons that are invaluable. It has taught me discipline and patience, which I still don't have enough of."
The way he talks about the team is one thing that truly stands out. He speaks highly very of his teammates and how they have supported him throughout his recovery from being sick the first few weeks of the season. He is confident in the fact that he will not only learn, but master the new playbook, put in place by his new head coach, Jason Hescock. The previously mentioned confidence fuels his motivation. It is powered by the people who doubt that he can lead this team to a regional championship. His mission is to prove them wrong and show everyone that he is a player who can push this program to new heights.
About the Writer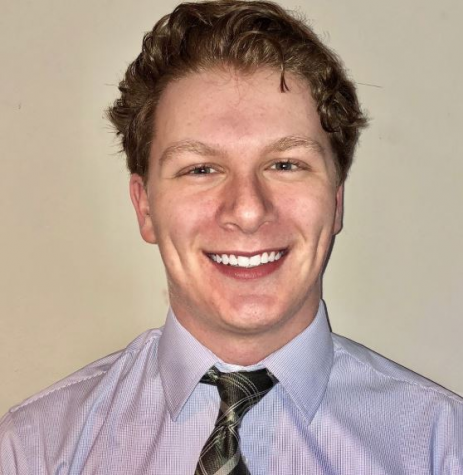 Marc Goldstein, Assistant Editor in Chief & Sports Editor
Marc is a junior this year at South Lakes High School. He is in his third year on staff, and this year, he will be serving as the Assistant Editor in Chief....