Finish The Fight
The Washington Nationals have overcome adversity all season to make it to where they are. Game 6 of the World Series is set for October 30th and it is back in Houston where the series began. The Nationals are currently down 3-2 in the best of 7 series, just like they were 95 years ago, although the team name at the time was the Washington Senators. The Nationals started off the series with two great wins on the road, combining for 17 runs through the first two games off of arguably the two best pitchers in the American League.
This hot start gave the Nationals and their fans lots of energy and excitement for the Nationals' first World Series game in Washington since 1924. Even though the Nationals won their first two games on the road, they surrendered all three games at home, putting them back 3-2 in the series.
In my opinion, I think the Nationals have a better chance at winning games 6 and 7 than people are saying. With Stephen Strausburg on the mound for game 6 and Justin Verlander on the mound for the Astros it really is anyone's game. As questionable as the pitching may be for game 7, if the Nationals can pull out a win in game 6 I believe the energy for game 7 would carry them to victory.
Washington isn't out of the series yet, but if the umpires are as unpredictable and inconsistent as they have been, the Nationals are going to have to fight with everything they've got, and hopefully the younger players on the team start to get hot again.
About the Contributor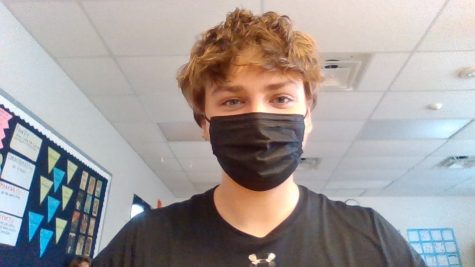 Ryan Ertlschweiger, Staff Writer
Ryan Ertlschweiger is a senior at South Lakes High School and this is his third year being a part of The Sentinel. Ryan plays baseball at South Lakes and...