Seahawk Athletes: Where are they now?
Seahawk pride is talked about a lot in this community, but what does it really mean? The definition of the term that is shared in the South Lakes community is making good choices and being a good face for the community. That is exemplified in many different ways, but the former Seahawk athletes across many different sports know exactly what seahawk pride means to them. We interviewed multiple South Lakes athletes alumni and talked to them about their lives after graduation.
After they left South Lakes, a lot of students talked about leaving the town of Reston, and starting the rest of their lives somewhere else in order to accomplish their dreams.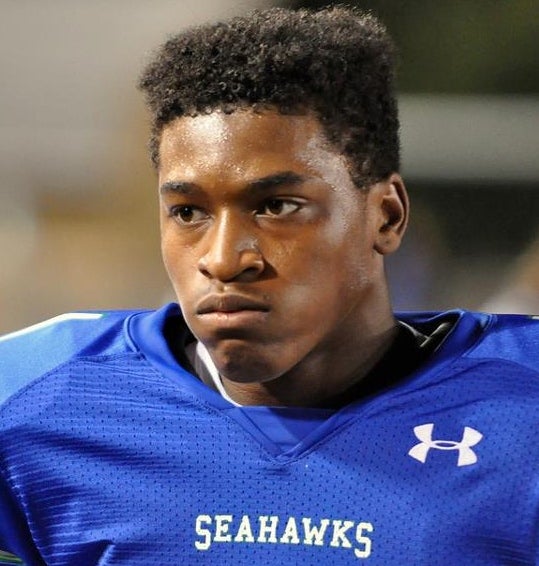 Zac Parker may not be living in Reston now, but he is still a big part of the community here. In fact, earlier in the football season, he was on the sidelines for the home game against Langley and he worked with some of the wide receivers. After graduation, he went to Liberty University in Lynchburg, VA for four years, playing in three of them. He won three straight conference titles there, but he used his last year of eligibility by going to Virginia State University. He continued his winning ways with yet another conference championship. He was invited to the University of Richmond's pro day where scouts from all 32 NFL teams were in attendance. In his own words, "I played well, I even got a tryout from the Redskins, but I still had to watch some film, get a little better before I could make it into the league." After the tryout with the Redskins, Zac went to Canada to play for the Montreal Alouettes. He has played there for the last two seasons, and is in the process of coming back to the DC area to potentially play for the DC XFL team (XFL is new football league coming this winter after the NFL season ends). He talked about how when he went to college, the biggest challenge for him initially was being on his own and that his parents weren't there to help him with his decision-making. "It really hit me that I'm not a kid anymore, and that I'm on my own. I learned that making my own decisions was a lot tougher than it looked and it was almost like a reality check [those first few months away from home]," he explained. When he graduated, he saw himself still playing football and also doing something in marketing, which he has accomplished when he started his own marketing company. Currently, he thinks that in 5 years he will be thought of as a successful athlete, but also a successful businessman who owns restaurants as well. When asked what advice he would give to any high school athletes, he said that he would tell them to listen to their parents and adults in their life, because "you can really take them for granted and in the end, you need them more than you know."
Princess Aghayere, a proud member of the class of 2015, has gone on to do incredible things. She played all four years as a part of the University of Pennsylvania Women's Basketball team. She won the Ivy League championship, whether it be the regular season championship or the tournament championship. She has accumulated multiple honors on and even off the court during her time at Penn. Currently, she is in Liberia helping a non-profit that helps girls learn through basketball. She says that some of the biggest differences between high school and college is just the responsibility that one needs to have. "It is hard, especially as an athlete, to stay focused and sane with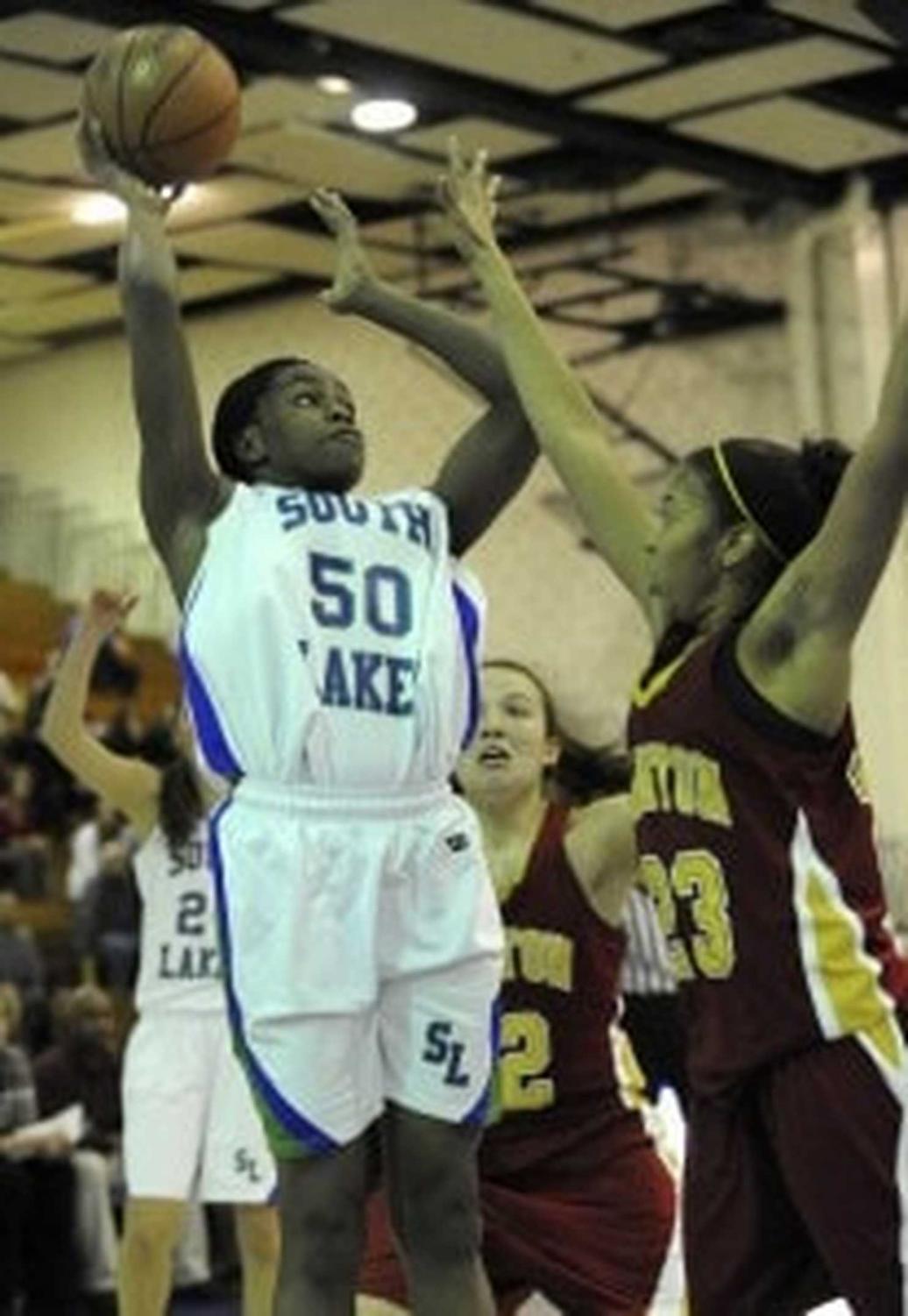 everything that is going on around you," she explained. The main aspect of going to South Lakes that she misses the most is how the community embraces their athletes. "At South Lakes, everyone in the community really roots for you. I've been in situations where random people who I hadn't seen before just come up to me and tell me how they are proud of me and how I've been representing the Reston community."There is a strong sense of community in the area, partially because of the kind people who live in the South Lakes area, and partially because the people who live around here can identify with the school because its name isn't specific to just Reston place. On a different note, her biggest piece of advice for high schoolers and high school athletes is to never take for granted the lessons that school and sports teach you. "When you think about your high school experiences, the memories with your friends and teammates are the ones that will stick with you forever," she elaborated.
The Aghayere family has produced two former Seahawks, along with Princess, Emmanuel being a South Lakes alum. Emmanuel was a basketball player at South Lakes who graduated in 2018. He is currently a sophomore at Shepherd University, located in West Virginia. He plays basketball there for the Rams and he majors in social studies education. On the court, he averaged 3.5 points/game as a freshman, but seems poised for a bigger role this season. "The biggest difference I've experienced is learning to be responsible, not only for your education, but your life as a whole. You no longer have your parents forcing you to go to school, you can eat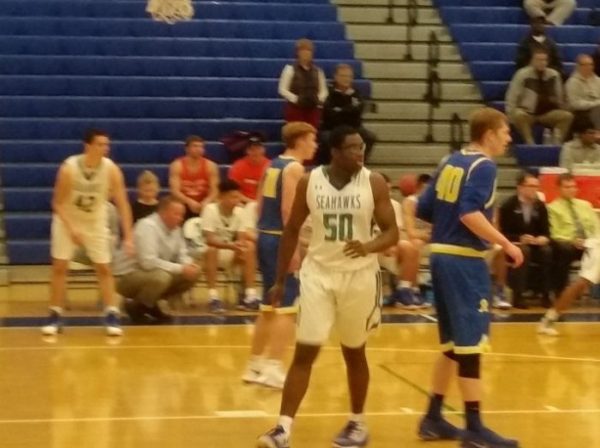 whatever you want, you can go to bed whenever you want, that sort of thing," he mentioned. He continues by saying that learning how to prioritize your time is the biggest thing he learned in his first year. He misses being able to play in front of the South Lakes and Reston community, not to mention his family, friends that he no longer gets to see. His personal 5 year plan is to be teaching his own middle or high school class, maybe even at South Lakes. He says his biggest accomplishment is winning the Liberty District Championship in his senior year. He explained, "Just knowing how much work we put into the season, and to continue to come up short, it was just sweeter to win it. I believe this started the winning culture we have now." When asked what advice he would give to student-athletes, he says that they should cherish their time because "it goes by faster than you think." He also encourages high school athletes to reach out to coaches until they notice.
Another member of the class of 2018, Spencer Alston is still embodying what it means to be a Seahawk. He is currently attending Yale University where he plays lacrosse and football for the Bulldogs and majoring in economics. He also thinks that the biggest adjustment for him was having to keep everything in order for yourself saying, "Being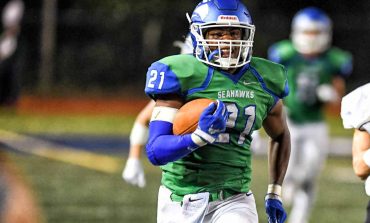 more accountable for getting things done and staying on top of everything is the biggest change I had to get used to." He spoke about the friendships and connections that he misses, but also admits that he might have taken some of the people for granted because he saw them everyday. He explained his ambitions, "In 5 years, I see myself working on Wall Street with investors." He advised people to enjoy their time because it goes by quickly. He specifically implores athletes who are getting recruited to get many different opinions. "Sometimes in your mind, you think you are going somewhere, but when you really look at everything, it isn't the best choice for you. It also helps to ask as many people as possible for an honest opinion because there are never too many opinions," he elaborates.
One of the newest former Seahawks, Nick Napalitano graduated last year, 2019, and went to Shenandoah University. He both plays football and runs on the track and field team for the Hornets. He thinks the biggest adjustment for him was the attitude of the professors. "In college, they don't really make you go to class, it's just if you miss enough classes, they will drop you from it," he explained. He spoke about how he missed the people he grew up with and all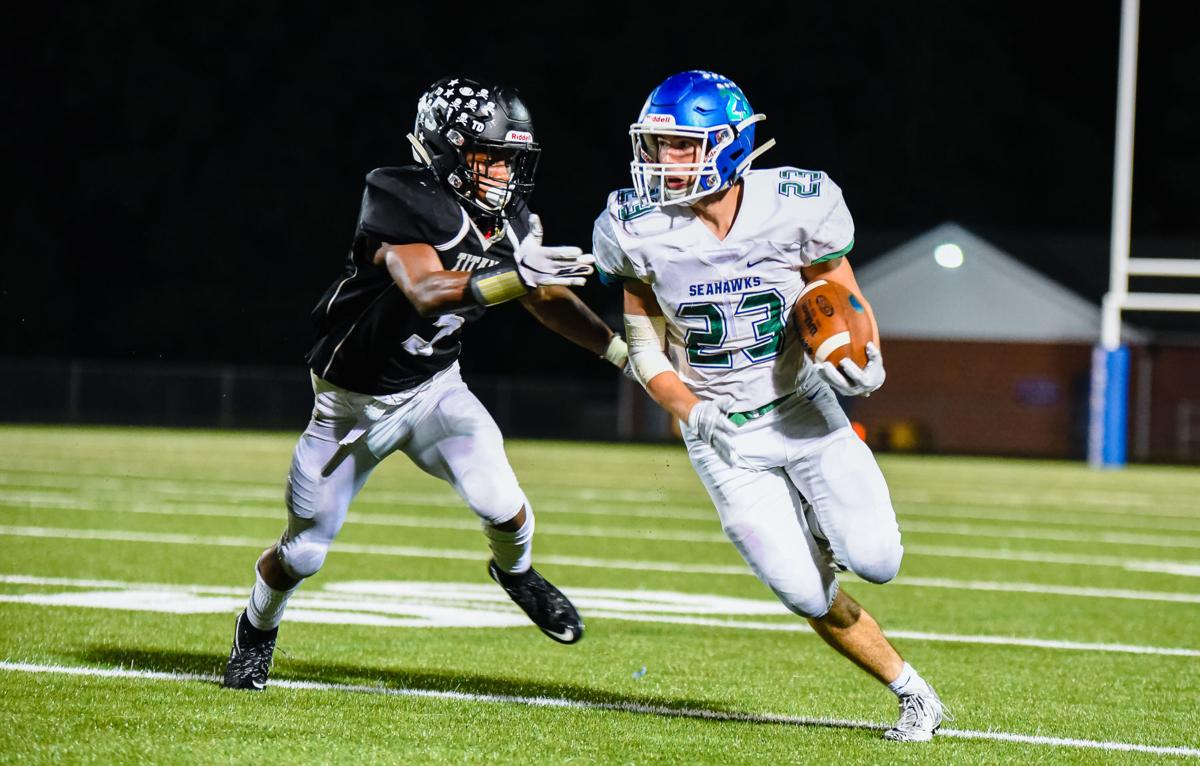 the bonds he left behind when he graduated from South Lakes. He believes that his biggest accomplishment was making states in track every year he ran for the Seahawks, even as a freshman. "I wish I got to know more people before I left for college," he admitted. When asked what advice he'd give, he advised to really think about whether or not, you really want to play a sport in college, saying, "It's going to get a lot faster, and it's very physically straining." Being a college athlete is a great experience, but according to him, there is more than meets the eye between practice and studies, nonetheless, he doesn't seem to regret his choice to pursue athletics at the next level.
All of these former Seahawks have gone from a situation where for the most part, everyone is doing the same thing: going to class and setting themselves up for the future. They have gone from this environment of consistency and similarity and done completely different things. Not one of the 5 of athletes go to the same school or are pursuing the same career. They don't all play the same sports, they didn't all graduate in the same year and in certain cases, they might not have even known each other. There is, though, one thing they all have in common: they are South Lakes Seahawks, and nothing will ever change that.
About the Contributor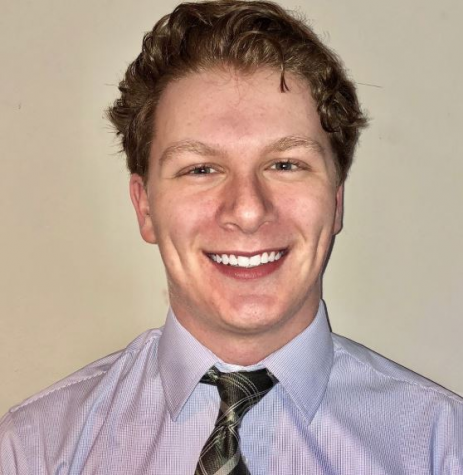 Marc Goldstein, Editor in Chief
Marc is a senior at South Lakes and is the Editor in Chief of The Sentinel. This is his 4th year on staff, and third as an editor. Outside of writing for...