Yara Bawab, captain and goalie of the field hockey team, reflects on her time at South Lakes
Yara Bawab has been a part of the field hockey program here at South Lakes High School for four years, and she plays with passion and energy in all of her games. This past season was her senior year and she was the starting goalie and captain of the team. As the goalie and captain, she gained many leadership roles, such as directing her teammates on the field, which is possible because the goalie has the best view of the whole field. In 2018, she finished the season on a good note, earning a spot on the 1st team all-district team. This past year though, she bested herself by earning send team all-region and helping her team improve their win total by four, as opposed to last year.
Yara started playing field hockey her freshman year, and because of the great experience, she continued playing and making lifelong memories with new friends. One of her favorite memories from field hockey was her sophomore year while playing Yorktown High School in the first round of district playoffs. The game finished as a tie, although during playoffs they have the "golden goal", or an overtime shootout. South Lakes scored first to secure the win, moving Yara and the team to the second round of districts and eventually reaching regionals.
The field hockey team, as well as the rest of the school, will miss Yara and the other seniors who will graduate this year. Hopefully the memories they made here will stay with them forever and they stay in touch with the friends they've made over the last four years. Congratulations to Yara on her success at South Lakes on and off the field!
About the Contributor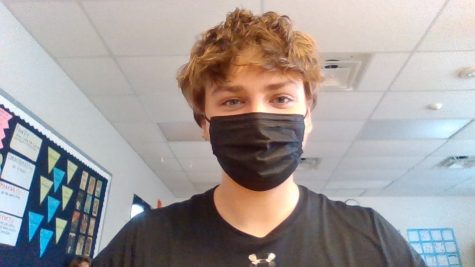 Ryan Ertlschweiger, Staff Writer
Ryan Ertlschweiger is a senior at South Lakes High School and this is his third year being a part of The Sentinel. Ryan plays baseball at South Lakes and...