The truth about JV sports
JV sports is the slightly lower level for high school sports. That is the technical term, but people within these programs think of it differently. Players on junior varsity teams think of their team as a second-class citizen compared to the varsity team. It makes sense, though, the team that goes on to realistically represent the school should get priority. But in reality, the JV teams are important for teams: they develop players without pressure and get them used to competition without a severe increase in opposing talent.
The Junior Varsity level is known as a lower level for athletes to hone their craft and prepare to play for varsity. That is true, but the way it is done is not what meets the eye. JV teams are mostly underclassmen, who aren't quite good enough to play varsity. In many cases, it gives a player who would be on the bench all season on varsity, a chance to start on JV. The only downside to that is not being given the same amenities as varsity gets. They mostly get hand-me-down uniforms and less practice time. They sometimes don't even get to practice on the field, and they have to wait for varsity to finish their practices. It does seem logical, though, coaches would rather have a dominant varsity team and a bad JV team than a bad varsity team and a dominant JV team. In the end, a coach's true measure comes from their win-loss record, that is what they are evaluated for, and that is what they should try to improve.
With all the bad things about JV, there is a huge upside. Players can develop their skills without too much pressure. On varsity, every game matters, and if an underclassman is playing for them, they are expected to perform at a high level because they're on varsity. This gives very little room for error for a player, whereas on JV, the games don't lead to the playoffs, so the JV team's record doesn't matter as much as player performance.
With all the things said about JV players not being good enough to play varsity, and everything else that is said, they make everything that varsity does possible from being ready to be called up in case of injury to being seasoned at a lower level. JV players are just as important as the varsity, even if they don't get the recognition, the South Lakes community and sports teams wouldn't be the same without them.
About the Writer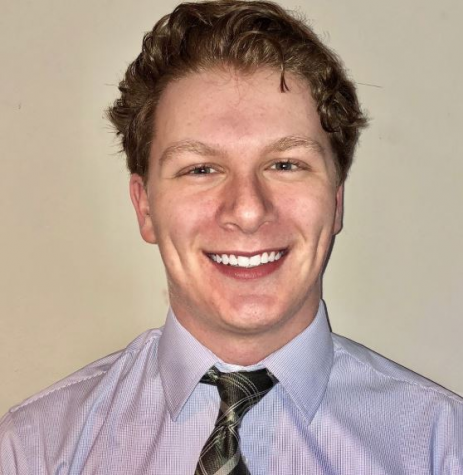 Marc Goldstein, Editor in Chief
Marc is a senior at South Lakes and is the Editor in Chief of The Sentinel. This is his 4th year on staff, and third as an editor. Outside of writing for...