Top 5 NBA teams this season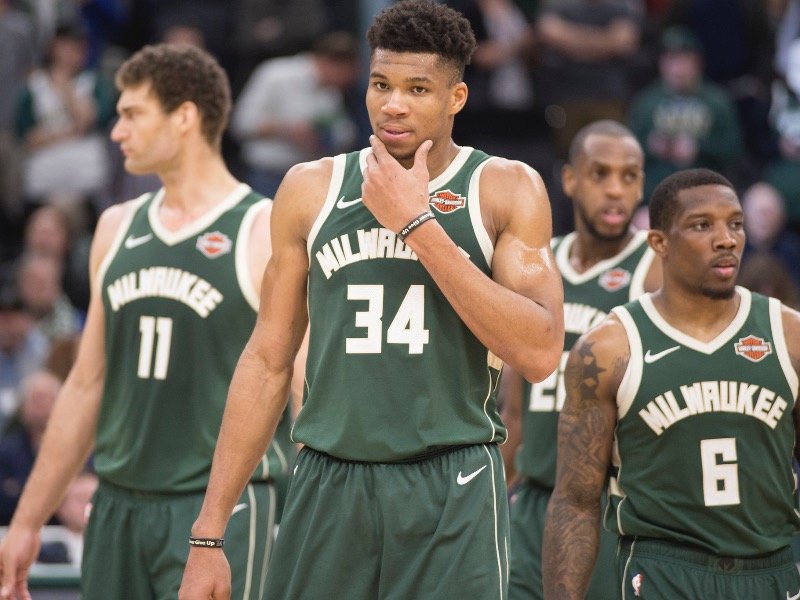 LA Clippers (26-12)
The Clippers haven't been championship contenders for the majority of their existence in the league, but this season they have shown that they are here to compete, especially with the addition of Paul George and Kawhi Leonard during free agency. This season Paul George is averaging 23.5 points, 6 rebounds, and 3.7 assists per game and Kawhi Leonard is averaging 25.3 points, 7.6 rebounds, and 5.1 assists per game. If the Clippers can stay healthy, they have a good chance of making a deep playoff run.
Houston rockets (24-11)
Another team in the league with an exciting duo is the Houston Rockets, their duo consists of Russell Westbrook and James Harden. Westbrook and Harden were actually on the same team together the first 3 years of Harden's career when Harden was a rookie on the Oklahoma City Thunder. This season, they are averaging 62.3 points a game combined with Harden averaging an astonishing 37.9 points per game. And at the center position, Clint Capela is averaging a double-double with 14.5 points and 14.4 rebounds per game.
Boston Celtics (25-9)
With the addition of Kemba Walker at the point guard position and the growth of their young core, the Boston Celtics have gotten themselves to a 25-9 record. Which is a major improvement from their previous record of 19-15. One young player who has aided the Celtics in their success is Jayson Tatum who is averaging 20.8 points and 6.9 rebounds a game. Which isn't much worse than their star player Kemba Walker who is averaging 22.1 points, 3.8 rebounds, and 5.1 assists per game. Gordon Hayward isn't playing up to his standards, though, averaging 16 points and 6 rebounds per game while only playing 20 games this year.
LA Lakers (29-7)
The biggest turn around story this season is most definitely the LA Lakers. In recent years, we've seen the Lakers fail to put the right pieces around their star player and have minimal success in the offseason and in the draft. But their luck turned around this year when they acquired Anthony Davis to play alongside Lebron James in one of the most electrifying duos in NBA history. They also succeeded in attracting key role players such as Danny Green, Dwight Howard, and Rajon Rondo. As well the rapid development of their young star Kyle Kuzma
1, Milwaukee Bucks (32-6)
The Bucks have been on a roll this season, and at the forefront of this success is reigning MVP Giannis Antetokounmpo who has been averaging a double-double this season with 29.8 points and 12.8 rebounds per game. He also hasn't missed a single game. Two other players who have contributed to the Bucks 32-6 record are Khris Middleton and Eric Bledsoe who have averaged 34.9 points per game combined. While Giannis Antetokounmpo is the star of the team, the Bucks have a very team-oriented style of play and their team chemistry is very unique from most teams in the NBA.
About the Contributors
Devin Glauser, Staff Writer
Devin is currently a sophomore at South Lakes High School. He is a Staff writer for the sentinel. He specifically loves to write about sports, and he also...