Swimmers off to regionals
Some of the South Lakes swimmers have qualified to compete in the regional tournament. One of the notable names is senior Anna Redican, a swimmer in the 100-yard backstroke, 200-yard medley relay, and the 400-yard freestyle relay.She has been selected as All-American for the past three years, and this year she is an All-American consideration for her time in the 100-yard backstroke with a time of 55.75. Another standout swimmer is senior Sophia Landeryou. She swam a 53.41 in the girl's 100-yard freestyle and is also swimming as a part of the girls 200-yard medley relay, and the 200 and 400-yard girls freestyle relays. These girls have been on the South Lakes swim team through all 4 years of high school, and they have shown great leadership in the process.
For the boys, sophomore Jeffrey George has qualified for regionals in a few races: the boys 200 and 400-yard medley relays, and the boys 200 and 500-yard freestyles. Jeffery shows a lot of potential as a young swimmer and could be a future All-American within the next few years. Junior Kyle Diederich has also qualified for some of the regional races. He'll be competing in the boys 200 and 400-yard medley relays, the 50-yard freestyle, and the boys 100-yard backstroke. These boys, even though they may be younger than some other swimmers, show what it means to be a leader in their respective races.
Overall, the swimmers competing for boys are: Nick Bordovsky, Kyle Diederich, Hunter Ellis, Jeffrey Geroge. The swimmers competing for girls are: Hailey Brown, Sophia Landeryou, Hannah Lane, Anna Redican. Good luck to these swimmers in the tournament and for the rest of their swimming careers here at South Lakes!
About the Writer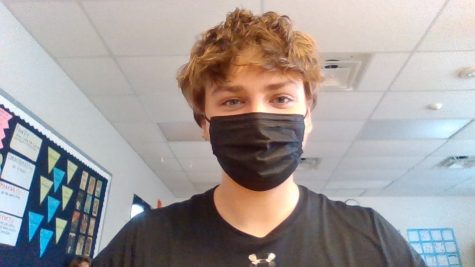 Ryan Ertlschweiger, Staff Writer
Ryan Ertlschweiger is a senior at South Lakes High School and this is his third year being a part of The Sentinel. Ryan plays baseball at South Lakes and...