Joseph Dagbe's Curtain Call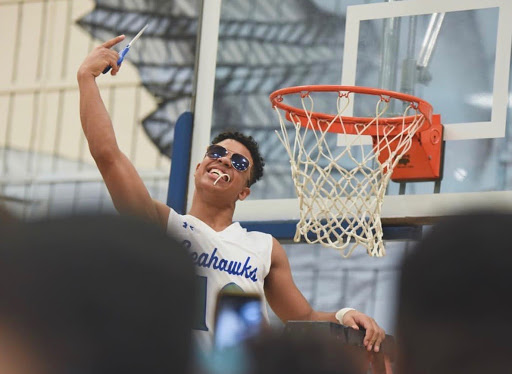 Joseph Dagbe is a name that is synonymous with South Lakes High School over the past four years. "I do everything" is what his Instagram bio reads to his 10,000 plus followers. Music production, athletics and leadership, he truly has done everything at South Lakes during his time at the school. Joseph Dagbe's impact will be felt for years from his bright, cheery smile to his hard work and dedication to improving the community he says took him in as a "naive, arrogant, but ambitious freshman".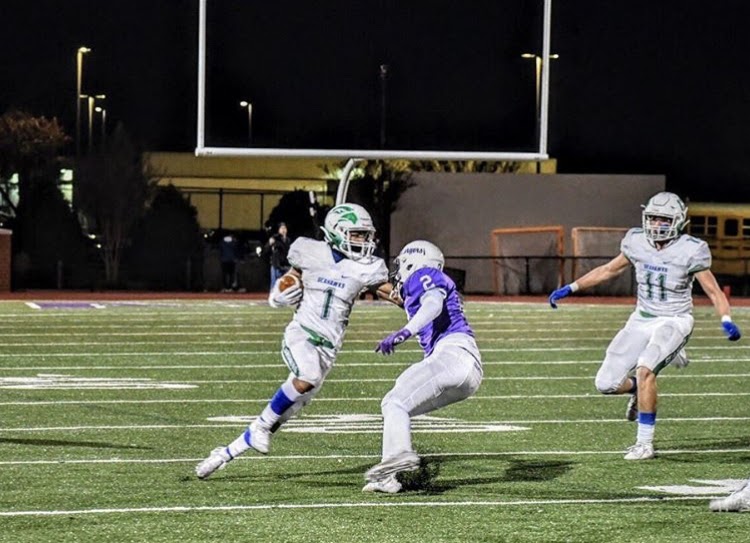 Joseph, better known in the school as ShowJoe, is someone who thinks that everything happens for a reason. While he resents the way he had a "know it all" personality upon arriving at South Lakes, he understands that he had to grow to become the person he is today. Reflecting on the last four years, Joseph says, "South Lakes has been my home, and my whole world. I gave a lot to the school and it gave a lot to me. That sort of thing went both ways in a sense. I met so many people, friends, and I really was introduced to a feeling of community." He reminisces on his time, without a true favorite part, rather preferring to sum his time up as a whole and rewind the memory of high school.
One thing that is unique to Joseph is his positivity and view on the world. His openness about his desire for a happier, better world is one that may come off as cheesy or stupid, but one that is consistent through everything he does in life. "There seems to be a misconception about me and my outlook, but that is truly how I think," Joseph explains, "I've always been like this, and some people will want to think that I'm doing it for clout or something like that, but the reality is I just want the world to better than I left it…". Leaving things better than how he found them is a big theme in Joseph's life. He chooses to believe that South Lakes and the surrounding community is in a better spot now after all his hard work. "The standard is definitely higher than before. Athletically, the goal is to not only raise banners, but to get to the next level for players. Academically, I think I did a good job of getting people to work hard, respect their teachers, and things along that line," Joseph recalls.
While there is so much talk about how Joseph is a world class athlete, what is seldom talked about is his academic life. He is a self-described "lazy student," but does say that he always "came to class with a smile." That approach is something that really speaks volumes about how Joseph tries to find positivity in every situation. He knows that academically he may not be the most gifted, but he also knows that is because he is striving for what he considers to be a bigger prize than academic success. Many of the readers may recognize Yuniverse, Joseph's company, and the highlighter green hoodies and beanies from the halls. Joseph worked hard to bring his image to life, marketing them through his social media, website, etc.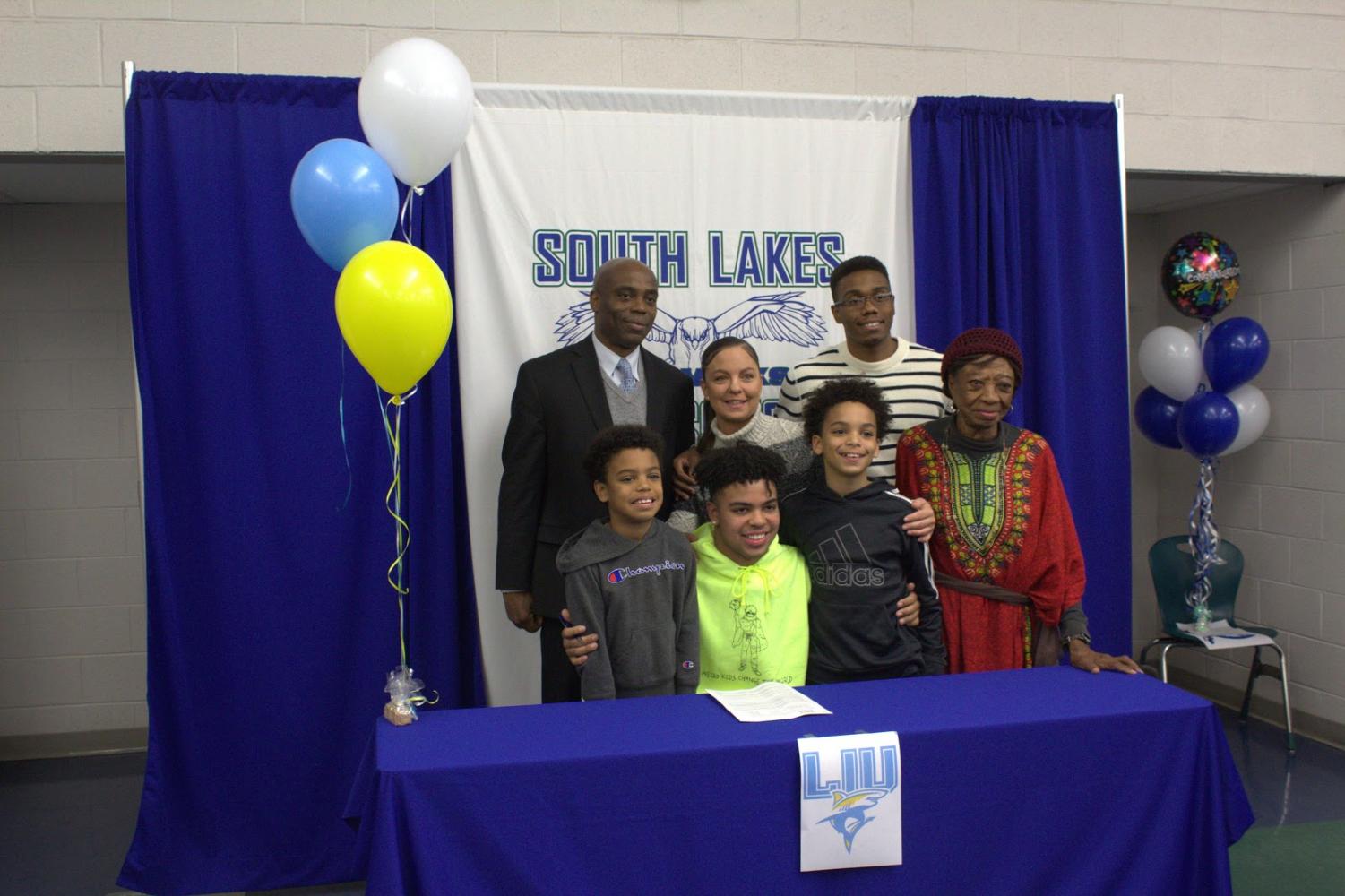 On the subject of his social media, Joseph might just be one of the best examples of building a brand through social media. He uses 21st century tools to engage an audience. He used platforms such as YouTube, Instagram, SoundCloud, among others to create his brand. He says, "It's one thing to have a platform to better the world, but it's another thing to use it for something meaningful and good. My goal is to spread positivity through my social media. Whether that be making a prank video on YouTube, designing clothing, or something else, I'm going to try to do that. A lot of people I have met think that my image, accomplishments are all just a resume filler, but that couldn't be any more wrong. In fact, it's just the opposite. I do this because it's my goal to be this image of positivity and happiness…". He says he has learned so much in classrooms, no discredit to them, but even more through his daily interactions with his friends, followers and family. His whole mindset is something that draws people to him alone. He thinks that "being angry and mad are a disservice to everyone else, so why not just be happy". That alone should tell someone completely unfamiliar with Joseph all they need to know about him. The grasp of perspective he has is truly unique to him. The way certain people work is a skill alone, but how he thinks seems bound for big things.
Athletics have always been a huge part of creating this platform. He has been the face of South Lakes football for roughly three years. He has played varsity basketball for the same amount of time. Though when asked about his biggest accomplishments, none of his individual achievements are brought up. From 20-19-20 Liberty District POY (player of the year) to a heroic performance to defeat Chantilly in the playoffs on the gridiron, the last 12 months have enough moments alone for a highlight reel. Upon his announcement that he would continue his football career at Long Island University for the Sharks in New York, he made sure to thank everyone in his life, and to include his teammates past and present in pictures, cake and celebration. "This is just one step of my dream since I was a kid which was to play in the NFL," Joseph said after his commitment. Now, he sings a different tune, saying, "I feel like sports is great, but being a professional athlete, you only have so much influence, and I would rather have more influence." He thinks that sports is more of a vehicle to his greater purpose in life, a mindset that is becoming more and more popular in this day and age. Joseph still has enough talent as any player, but his ambitions and athletics, in his opinion, take him in different directions, something he seems to have made peace with internally,
When asked about what he would say to himself on the first day of freshman year, he thinks for a minute then responds with four words: embrace it and smile. These are two pillars in Joseph's life. In nearly every picture he has posted, he is shown smiling, flashing a two finger peace sign with his left hand and a heart with his right. He is known for giving a cheesy smile when photographed, whether that be before basketball season or in the middle of the field at Chantilly after defeating the Chargers in the playoffs.
Joseph is always looking toward the future, both for him and his family. He doesn't know what life will hold for him a year from now, though. He has a vision for what he strives to have done by the end of college, to own more companies, but also comprehends the fact that life throws you curveballs, and sometimes you have to roll with it. "Honestly, I don't know where I'll be in a year, or four. I do know that I wanted to grasp the concept of having and earning money. I also want to teach the younger generation that you can be great no matter what path you take to greatness, arriving there is the goal," he elaborates.
As for South Lakes, he wishes South Lakes and Reston nothing but the best, vowing to visit as often as possible. "I wouldn't be here without South Lakes, the whole community supporting me through everything. Specifically, I'd like to thank Ms. Retzer, Ms. Conte, Mr. Duggan, Mr. Mac, all of my coaches and everyone who allowed me to grow from my mistakes," he acknowledges. For a final message, he thinks for a second, then responds quickly with, "Thank you for taking the kid who came in as naive, arrogant, but ambitious and turning him into a young man who wants to change lives and leave a legacy for kids to change the world in both the sports world and school environment."
For some of his closest friends, the end of Joseph's high school chapter is bittersweet with him leaving to go to bigger, better things. This part of his story might be finishing, but this is just the start for Joseph Dagbe. Just wait until his name is all over the news and remember how he was in high school.
About the Contributor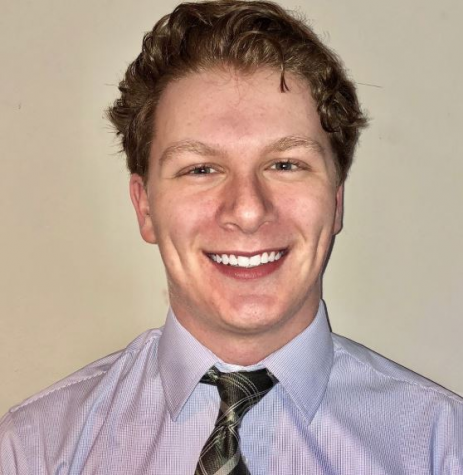 Marc Goldstein, Editor in Chief
Marc is a senior at South Lakes and is the Editor in Chief of The Sentinel. This is his 4th year on staff, and third as an editor. Outside of writing for...