Why Patrick Mahomes needs eight Super Bowl rings
February 7th, 2021: Tampa, Florida. The events of Super Bowl 55 may have left the news cycle, but remain extremely relevant. The storylines that entered, and the conclusions which exited, may define NFL careers on their own. "Seasoned veteran vs. young buck;" "the GOAT vs. the new kid in town;" "the NFL's past vs. its future." The seemingly everlasting hype resulted in…a 31-9 absolute shellacking.
Yes, we all remember how the Tampa Bay Buccaneers, led by the minds of Bruce Arians and Todd Bowles, dismantled the heralded Kansas City Chiefs' offense. We remember how Brady knifed through a top-10 NFL defense like warm butter. We remember the immaculate throws made by Patrick Mahomes to no avail. But now that it's all said and done, over a month later we have to wonder: what now?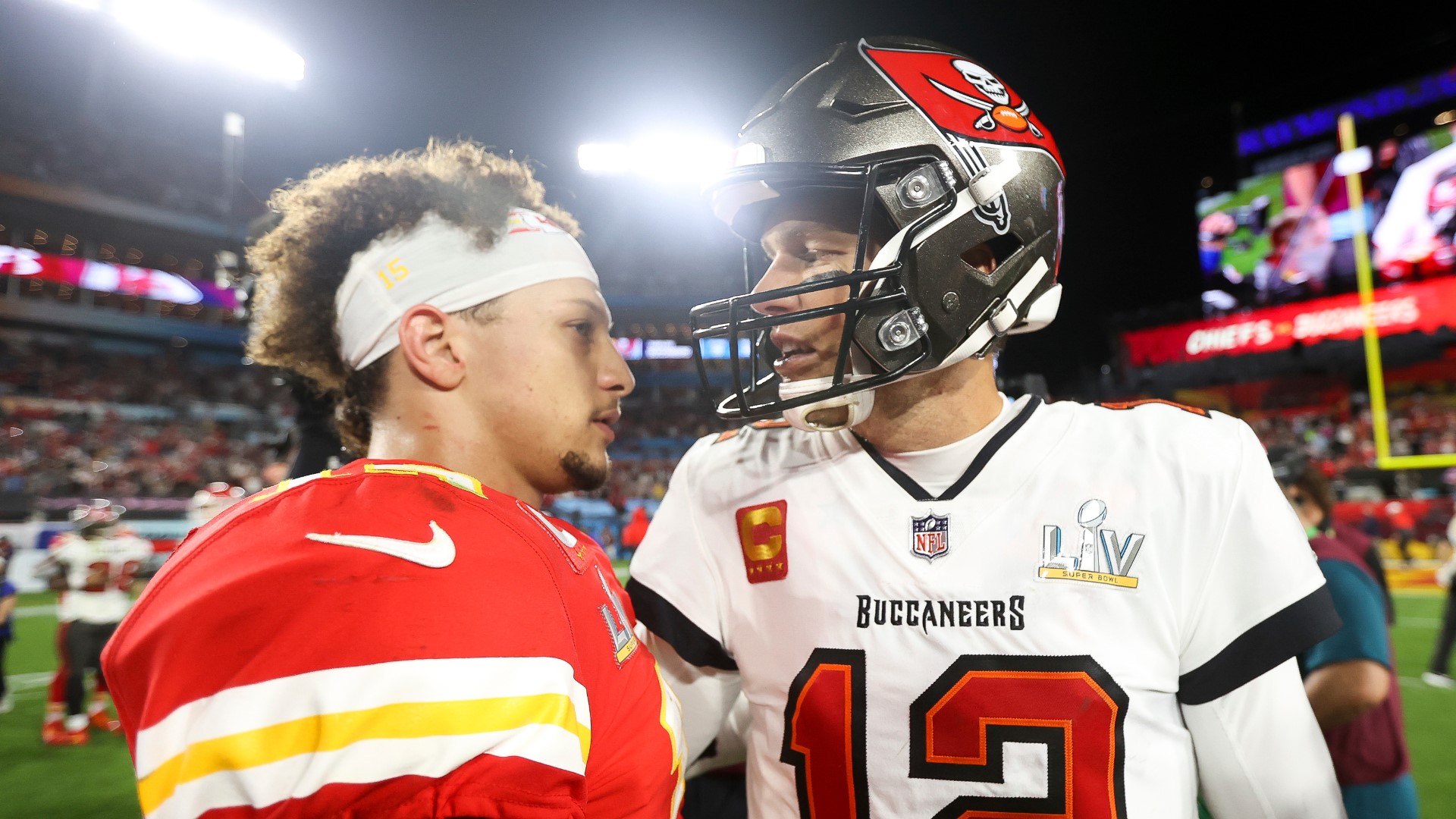 Well for starters, if Tom Brady was not the greatest quarterback in history, he certainly is now. Brady has a history backing him up: Seven rings in 10 Super Bowl appearances, spanning three different decades. Most career playoff wins, 18 ahead of second place and 21 ahead of the active second. Most career passing touchdowns. Most career wins by almost 50. A record soon to eclipse Drew Brees' for passing yards and completions. Absolutely indisputable evidence of his GOAT status.
This is not about Brady's legacy though — heck, he could have been the GOAT five years ago. This is about what the next big NFL star has to do to reach Brady-level glory.
Since being drafted 10th overall out of Texas Tech in 2017 and being named the starter in his second year, Patrick Mahomes has made three consecutive AFC championships, and the last two Super Bowls. He already has a ring to his name, following Kansas City's 31-20 victory over the San Francisco 49ers in Super Bowl 54. The 25-year-old already has 114 passing touchdowns and over 14,000 passing yards to his name. These are unheard of numbers in such a short period of time. However, unless he gets one more ring than Brady, it won't be enough.
For the generation before the Tom Brady era, the name most uttered for greatest quarterback ever was Joe Montana. The Notre Dame product led the 49ers to four Lombardi trophies across 12 seasons, leading some of the greatest offenses to step on a football field.
Tom Brady began his quest for immortality in 2001. The 6th-round pick stepped in for an injured Drew Bledsoe during the season, led the Patriots to their first Super Bowl win, and never looked back. He would win two more rings over the next three years. Then, after going 16-0 in the 2007 regular season, New England stunningly fell to Eli Manning and the New York Giants in Super Bowl 42; the Giants would top them again four years later. Some wondered if it was the end of the quarterback's legacy. To the awe of many, Brady somehow structured a new Patriots dynasty, making 4 of 5 Super Bowls from 2015-2019, and added three more rings to his fingers. And of course, he won one more for good measure this past year.
Brady was able to vault over Montana by winning more championships and game MVPs, and that's exactly what Patrick Mahomes needs to do. Except he's already down one to the GOAT. Mahomes may throw for 90,000 yards and 650 touchdowns, but if he fails to pass Brady in number of rings, then is he truly the greatest? Eight Super Bowls seems like an impossible feat, yet if you asked someone in 2001 they would probably say the same about winning seven.
The Chiefs need to establish themselves as the next big dynasty to prove Mahomes' legacy, and have a long way to go. The loss to Tom Brady is just one stepping stone in the career of the youngster, but it's a moment that could already have defined it.
About the Contributor
Noah Shubert, News Co-Editor






Noah is a senior at South Lakes and is joining the Sentinel staff as a sports writer and news editor. He has written in the past...