South Lakes Baseball Update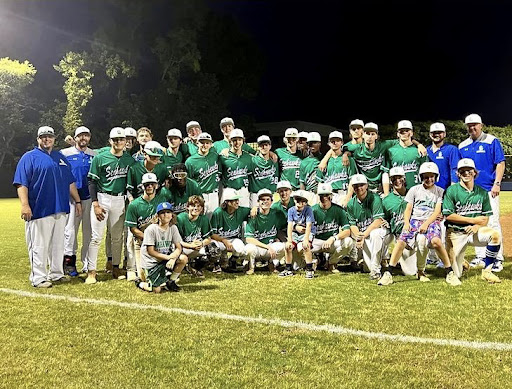 The South Lakes Baseball team is having a tremendous season so far. The Seahawks went 17-3 in the regular season, finishing second in the concord district. After a tough loss to Oakton in the first round of the district tournament, the Seahawks hoped to make some noise in regionals.
South Lakes started off the regional tournament with a 6-5 victory over Yorktown on the road. Cleanup hitter Jake Stiehl led the team in hits with a home run and a single. A big four run fourth inning propelled the Seahawks to beat the hosting Yorktown Patriots. The next South Lakes victim was the Oakton Cougars who won the concord district and bounced the Seahawks out of the district tournament. A come from behind victory with a huge rally in the sixth inning and excellent 5 out save from Ryan Ertlscweier moved the Seahawks to the regional championship against cross-town rivals, the Herndon Hornets.
South Lakes baseball looked to take home their second regional championship in history as they took on the Herndon Hornets. Unfortunately, the night got off to a rough start with a home run by Liam Wilson and Conor Brennan in the first two innings. However, the Seahawks answered back with a three run inning in the top of the third to take the lead 3-2. The Hornets scored another run in the bottom of the third inning to tie things up which ended up being the last run for five innings.
With the game being tied at the end of seven innings, the regional championship went to extra innings. South Lakes scored a run in the top of the eighth but could not hold herndon in the bottom half. After a fantastic pitching duel between Ryan Ertschweiger and Colin Casey for South Lakes and a combined five pitchers for Herndon, someone had to score. Unfortunately for South Lakes, it was not them, but the Hornets who walked it off in the bottom of the 11th inning.
South Lakes however, still made the State playoffs and will face Lake Braddock on Tuesday, June 7th for a spot to the State semifinals. Our Seahawks will look to bring home the first state championship in South Lakes history.