South Lakes Football Opener
South Lakes football opened their 2022 season at Robinson last Friday night. The Robinson Rams got on the board early as they ran the opening kickoff back for a touchdown to take the 6-0 lead. The Rams continued to take their early momentum to add to their lead as they eventually led 21-0 early in the first quarter.
South Lakes Junior, Isaac Copeland ran his first carry for a 68-yard touchdown in which he broke multiple tackles. After a severe knee injury, which forced him to miss his first two seasons. An emotional moment for Copeland, his family and the team. Copeland added another touchdown in the quarter to cut the deficit to seven as the Seahawks were down 21-14 to end the first quarter.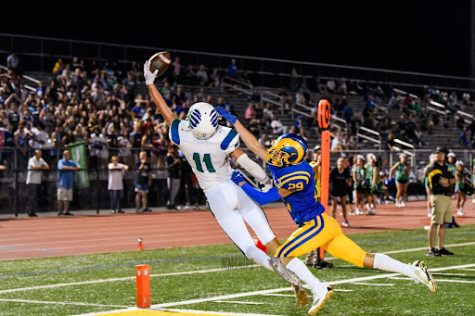 South Lakes quarterback, Max Daum, was at the helm for the Seahawks to start their season off as he ran for a touchdown and threw one as well to Junior James Zschunke. Zschunke's beautiful one handed catch in the back corner of the end zone to make it a 35-28 game with six minutes left in the game. Zschunke's touchdown grab was his first as a varsity receiver and it came at a crucial moment in the Seahawks opener.
Unfortunately, the Seahawks could not complete the comeback and will start the season 0-1 after a 35-28 loss at the Robinson Rams. South Lakes will need to limit their penalties on the line as they gathered eight false starts and multiple offsides. The Rams stuffing the run game proved to be the difference as the Seahawks could not get anything going on the ground. The Rams Wing T offensive scheme was difficult to stop and something South Lakes will need to work on in coming weeks as they will face Alexandria City on Thursday, September 1st.