Nationals Update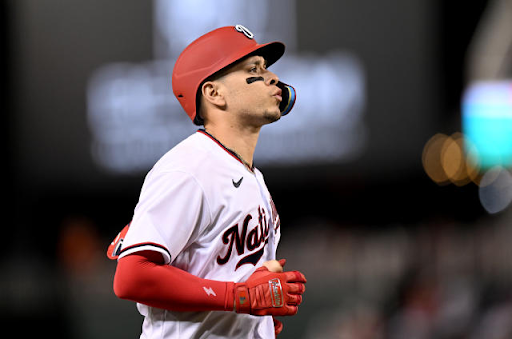 Another week in the MLB means another week of disappointment from the Washington Nationals. Last Friday the 26th, former first round pick Cade Cavalli made his MLB debut against the Cincinnati Reds, allowing 7 earned runs on 6 hits in only 4 innings of work. He was then placed on the 15-day injured list due to shoulder inflammation. His performance was par for the course as Washington remains dead last in the league in team ERA and wins.
Speaking of wins, Patrick Corbin picked up his 5th of the year against the Reds last Sunday, snapping Washington starting pitchers' 43 game no-win streak. Corbin racked up 5 strikeouts while only allowing 2 runs on 4 hits through 6 innings. The outing was a nice change of pace, as the $23 million a year starter still boasts an abysmal 6.56 ERA through 127 innings this season.
On the offensive side the Nationals remain… ok. They're currently slotted at 11th in the league in team batting average this season with a mediocre .250. This week was no different, as they put up a .256 average through the past 7 days, the 13th best in the league. Moreover, they still rank in the bottom 3rd of the league in OPS, On Base Percentage, Slugging, Runs, and practically every other major hitting statistic.
However, all is not lost in the Nation's capital. The Nationals' many young prospects remain one of the few bright spots from this season. Recent call-up Joey Meneses tore it up this past week, posting a .368 average on 7 hits, including 4 doubles, 3 of which came in an outstanding 3/5 performance against Oakland this past Tuesday. While Meneses was no-doubt the star of the week, season stand-out Lane Thomas, put together another solid week, posting a .235 average with 2 home runs and 4 hits. Finally, despite his obvious apathy for being on the team, recent acquisition Luke Voit showed out this past week with a .250 average on 5 hits and 2 home runs, including a 2-run shot in the Nationals' 5-1 win against Oakland on Thursday.
Washington will be on the road for the next week running a National League gauntlet as they face off against the St. Louis Cardinals and Philadelphia Phillies, before returning home for the Beltway Series against the Baltimore Orioles. It's a tough road ahead as Washington tries to improve on their league-worst record to build some momentum into next season.