"The Boy With the World At His Feet"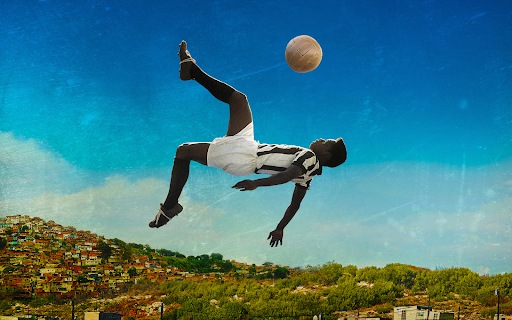 Legendary Brazilian soccer player Edson Arants do Nascimento, better known by his nickname Pele, died due to colon-cancer on December 29, 2022. Pele was an outstanding person on and off the field. He had many accomplishments throughout his career, and influenced many young athletes of the next generation.
Some of Pele's biggest achievements include: winning three World Cups (1958, 1962, 1970), being the youngest player to play in the World Cup (17), and holding a record of the most goals scored in one's career (1,279).
Pele was diagnosed with colon-cancer in 2021, and he was treated with attentive care by doctors in Brazil. It was later announced that his cancer was progressing and most likely would worsen as time continued. About two years later the Albert Einstein Hospital located in Sao Paulo, Brazil announced the death of Pele on December 29th, 2022. Fans and players all around the world were shocked to hear this news. One of the greatest players in the history of soccer had just passed away.
During Pele's career, not only did he influence the way the game is played, but the players themselves. Many young athletes looked up to Pele hoping that one day they could all be like him. Players such as Neymar Jr, Ronaldinho, and Ronaldo Nazario (who are all Brazilian) were close to Pele, and were influenced by his style of play. Back when Pele made his debut early on in his career, he had a certain style which was called "Tiki Taka." This was a style where the game was played rapidly and precisely, with a focus on maintaining possession of the ball. Soon after other teams and clubs were exposed to this playstyle. His impact and influence has changed the way people around the world view and play soccer.
Pele will always be known as one of the greatest players in soccer history, as he has had a big impact on the world. Pele led Brazil to its first World Cup victory, which helped poor Brazilians and people all over the world realize that Pele was a source of hope and confidence. People all over Brazil would say "Hey, if this guy made it, I can make it." Even after death, Pele will continue to serve as an inspiration to overcome hardships, whether it's on or off the field.