Daniel Snyder: The worst professional sports owner in NFL history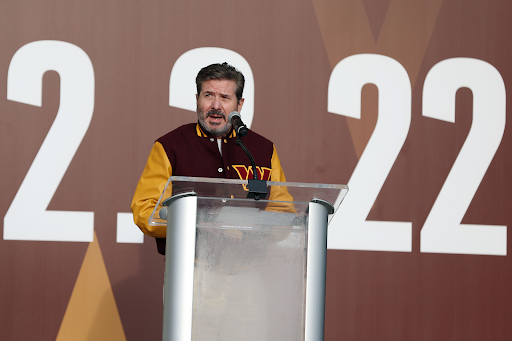 Daniel Snyder is a businessman and the owner of the Washington Commanders, a professional American football team based in Washington D.C. Daniel Snyder is a controversial figure, having faced criticism for his handling of the team and his refusal to change its name, which many people consider to be a racial slur.
Being born in Maryland, Snyder grew up a fan of the Washington Commanders. Daniel Snyder attended the University of Maryland, where he majored in business marketing. After graduation, Snyder started his own company called Snyder Communications.
Snyder Communications was successful, generating enough wealth to purchase the Washington Commanders in early 2000, making him the youngest owner in the National Football League (NFL) at the time. Since then, Snyder has been the team's majority owner and has faced criticism for his management style.
The Washington Commanders were previously known as the Washington Redskins, a name that some people consider to be a racial slur against Native Americans. Despite widespread calls for the team to change its name, Snyder refused, claiming that the name was a "badge of honor."
In addition to the controversy over the team's name, Snyder has also faced criticism for the team's performance on the field. The Washington Commanders have struggled for the past decade, only making the playoffs three times, winning zero playoff games. The Washington Commanders have not made it to the Super Bowl since Snyder took over as owner.
Furthermore, Daniel Snyder has been accused of sexual assault by several former female employees. The allegations include verbal and physical abuse, including unwanted sexual advances and fondling. Snyder has since denied the allegations and stated that they are part of a "baseless campaign" against him. The NFL is currently conducting an investigation into the matter. It is important to note that these are allegations and Snyder has not been charged or convicted of any crime. It is also worth noting that the accusations are made by anonymous sources, and as such, it's important to wait for the outcome of the investigation or any legal proceedings before drawing any conclusion.
Adding onto his ownership of the Washington Commanders, Dan Snyder has also made headlines for his philanthropic efforts. He and his wife, Tanya Snyder, founded the Washington Redskins Charitable Foundation, which supports youth programs in the Washington D.C. area. The foundation has donated millions of dollars to organizations such as the Boys and Girls Clubs of America and the National Center for Missing and Exploited Children.
Overall, Snyder is a polarizing figure in the world of professional football. While some praise him for his business acumen and support his decision to keep the team's name, others criticize him for his handling of the team and his refusal to change its name.