The European Cup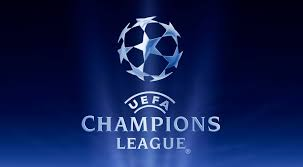 What is the Champions League? The Champions League consists of 32 teams from all around the world, which are split into eight groups of 4. The tournament occurs every year and lasts about a whole year! The two teams with the best record from each group head on to Round of 16, where teams play against each other twice, these are known as 1st leg and 2nd leg. Teams are eliminated until one remains, which team is crowned as the best club in European soccer, until next year…
What is the History Behind this League?
The Champions League, which was founded by Gabriel Hanot and Jacques Ferran, began in 1995 with a total of 16 teams competing. This tournament held in Europe is very prestigious and slowly started to increase in popularity and is now one of the most viewed sports events in the world.
What's Happening Right Now?
As of 2/15/23, teams such as Manchester City, Tottenham Spurs, Napoli, Porto, Real Madrid, Bayern Munich, Chelsea, and Benficia are currently holding the spot for 1st place in their groups. After each team played their designated matches, the round of 16 began on 2/14/2023. To kickstart the Round of 16, two matches were played; Paris-Saint Germain (PSG) vs. Bayern Munich and Tottenham Spurs vs. A.C. Milan. The winners were A.C. Milan and Bayern Munich making PSG and Tottenham Spurs lose their 1st leg.
Fun Facts Regarding the Champions League
Real Madrid won the Champions League a record breaking 14 times.

Cristiano Ronaldo is the only player in soccer history to win 5 Champion Leagues.

The fastest goal to ever be scored during the Champions League is 11 seconds.

Cristiano Ronaldo and Lionel Messi are the only two players in history to score 100 goals in the Champions League.
Overall, the Champions League is an international joy that brings people from all around the world together in order to celebrate their diversity, triumph, and to cheer their teams onto victory. Remember to watch the Champions League and support your team!