2023 MLB Season Preview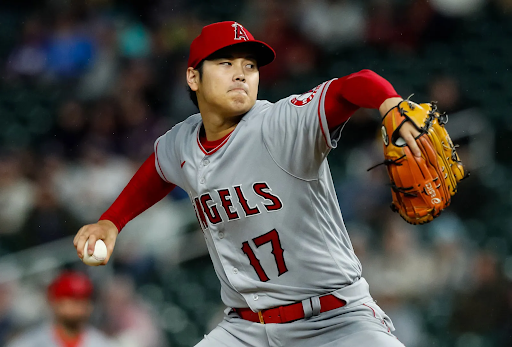 Baseball is back and this year's MLB season brings new rule changes, exciting contenders, and emerging stars. Let's get into the controversial rule changes, top teams, and players to watch in this 2023 MLB season preview!
Rule Changes
The MLB has finally banned the shift. After years of deliberation amidst the increasing creativity in player positioning, MLB has decided to place major restrictions on the stationing of infielders. Per the new "Defensive Shift Limits", there must be a minimum of four infielders within the infield boundary while the pitcher holds the rubber, with two fielders on either side of second base. Infielders are also prohibited from switching sides or crossing second base before the pitch is thrown. In other words, teams can no longer reposition infielders to the side of the field where the batter is more likely to hit the ball. This rule does not, however, prohibit teams from bringing an outfielder into the infield, moving an outfielder across the field, or positioning an outfielder in the shallow outfield grass. These restrictions were created in an attempt to increase the batting average on balls in play, as the league BA on balls in play has decreased a staggering 10 points since 2006.
This rule, along with the increase in base size from 15-square inches to 18-square inches, is the least controversial of the three changes being implemented this season. The most divisive — and perhaps most radical — change coming in the 2023 season is MLB's updated pitch timer. The new clock allows for 30-seconds of time between batters, 15-seconds between pitches, and 20-seconds between pitches with runners on base. If the pitcher fails to begin his motion to deliver before time expires, he will be charged with an automatic strike. However, if the batter is not in the box and alert to the pitcher by the 8-second mark, he will be charged with an automatic strike. With runners on base, the timer will reset if the pitcher attempts a pickoff or steps off the rubber, which they are now only allowed to do twice per plate appearance. This somewhat drastic change is the newest attempt by MLB to increase the pace of play, which they believe will make games more engaging for the average fan. It is estimated that the new pitch timer will cut game time by an average of 25 minutes.
Contenders
With new rules shaking the league up, it's time to see who the projected league leaders are heading into the 2023 season.
Atlanta Braves
While they had a somewhat lackluster off-season, the Braves are coming off their fifth straight division title and don't show any signs of slowing down. While Atlanta lost longtime shortstop Dansby Swanson, they have solid options to fill the gap in the infield with young stars Orlando Arcia and Vaughn Grissom. They also got an upgrade behind the dish, acquiring catcher Sean Murphy from the Oakland A's, who they have since signed to a six-year extension. With these new additions — coupled with dangerous hitting and an elite pitching staff built around Kyle Right, Spencer Strider, and LHP Max Fried — Atlanta is ready to continue their dominance in 2023.
New York Yankees
The Yankees won the most talented division in baseball last year, re-signed the reigning AL MVP and home run leader in Aaron Judge, and brought in major pitching help, as they look to make another serious World Series push in 2023. With a stacked roster full of sluggers, there are few teams that can stop the Yankees offensively, and with right fielder Aaron Judge returning, New York is primed to have one of the most powerful lineups in baseball. They also boasted one of the better rotations in the league last year and with the addition of Carlos Rodon in free agency, the Yankees are ready to compete with anyone. While they have an obvious hole at shortstop, the Yankees have promising young prospects in Anthony Volpe and Oswald Peraza who will be looking to make a difference at the position in 2023.
San Diego Padres
Juan Soto, Manny Machado, Fernando Tatis; as if that weren't stacked enough, the Padres went and added Xander Bogarts in the offseason. Now with easily the most talented infield and potentially roster in baseball, the San Diego Padres are looking to make a serious run in 2023. With top to bottom stars, there will be very few teams that can hang with the Padres offensively this year. They also boast a solid pitching staff with Yu Darvish, Joe Musgrove, and Josh Hader, as well as multiple gold glove fielders in both the infield and outfield. While there may be concerns with players shifting positions — Tatis permanently moving to the outfield, Ha-seong Kim most likely moving to second base, and Jake Cronenworth transitioning to first base — if San Diego can pull it together they have the potential to be the best team in baseball.
Players to Watch
After an exciting MVP race in both the National and American league last season, these are the top players to watch headed into 2023.
Shohei Ohtani
While Ohtani had an outstanding year in 2022, he just missed out on AL MVP. However, he already has one win under his belt and will be looking to bring home the title again in 2023. Combining dominant pitching and incredible skills at the plate, there is perhaps no player in the league as valuable as Ohtani. Boasting a .267 career batting average and .532 slugging, combined with an impressive 2.96 ERA, Ohtani excels in all facets of the game and is primed for an MVP run in the upcoming season.
Aaron Judge
Of course. Reigning AL MVP Aaron Judge was the best power hitter in baseball last year, beating the previous AL single-season home run record with 62 on the season. After signing a historic contract this offseason, Judge will be looking to take another step forward in 2023, which could lead to another dominant year at the plate. While winning back-to-back MVPs is no easy task, Judge has the star power and physical ability to do it — assuming he can stay healthy and build upon his historic season in 2022.
Ronald Acuna Jr.
While there's no doubt Acuna struggled in his first season back from a torn ACL, a full offseason to recover and make adjustments could bring him back to his former all star status. With the ability to drop a 30 home run and 30 stolen base season any given year, Acuna combines speed, power, and energy into a single package, making him one of the most dynamic players in the league. Positioned on one of the best teams in baseball, Acuna has all the ingredients to put together a convincing MVP run in 2023.
Juan Soto
Probably the player best equipped to win MVP this season, Juan Soto finds himself in the heart of one of baseball's best lineups, ready to finally win his first MVP. Consistently one of the best players in the league, Soto is already a 2x all star, World Series champion, Home Run Derby champion, 3x Silver Slugger, and batting title winner, all before turning 25. After placing top 10 in MVP voting three times in his career, Soto is ready to bring home the trophy. Looking to bounce back from a somewhat lackluster season in 2022, Soto is primed to put together a dominant MVP run, as he finds himself on one of the best teams in the MLB heading into 2023.
With impressive new rosters, new rule changes, and exciting stars looking to make a run, the 2023 MLB season is set to open Thursday, March 30. It's time to play ball!