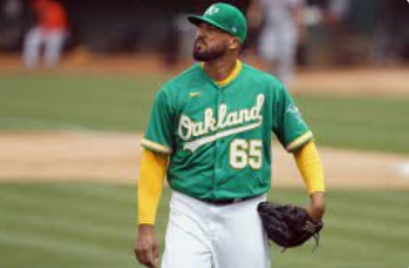 56 years of baseball in Oakland, California will come to an end at the closing of the 2024 season, when the Athletics relocate to Nevada to join their former football counterpart in Las Vegas
Thursday, MLB owners unanimously approved the Oakland Athletics move to Las Vegas. This move has been rumored to be in the works since 2020. Much to the dismay of the Athletics' Oakland fanbase, construction for a new stadium in the heart of Vegas started this year. The announcement was met with protests and boycotts of the team, with fans starting chants at games to the tune of "Sell the team!". The Athletics' move to Vegas follows in the footsteps of the Raiders, who abandoned the rundown Oakland Coliseum for a luxurious new dome in Vegas in 2020. The new stadium is predicted to cost 1.5 billion dollars, and will feature seating for over 33,000 people and a retractable dome. Until 2026, however, the Athletics will be homeless. Their contract plan in the Oakland Coliseum expires in 2024, and the renewal deadline to keep playing in the coliseum has passed. They plan to play home games in their triple A affiliates stadium in Las Vegas and in the San Francisco Giants home stadium, Oracle Park.
The A's achieved baseballs' worst record, having 50 wins and 112 loses, along with being dead last in almost every offensive category, including runs scored, OPS, batting average, and total bases. The A's also finished last in the MLB for attendance for the 3rd year in a row, with an attendance average of 10,200 people per game, an increase from 2021 (8,600 p/g) and 2022 (9,800 p/g).
Story continues below advertisement