Sophomore Jacob Kemp takes on theatre tech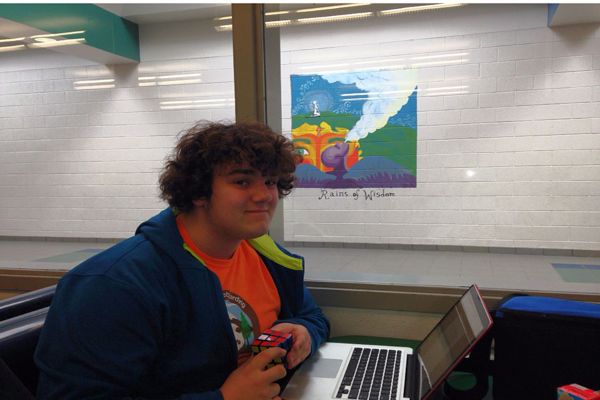 Like many other students at South Lakes High School, sophomore Jacob Kemp enjoys after school activities.
Kemp's after school activities include theater tech, and he is a member of the Speech and Debate team.
"I like speech and debate because of it's competitiveness," Kemp said. "But also the niceness and politeness of the people in it and the other schools."
Kemp signed up for theatre tech when he was a freshman, and he plans to continue with the class till his senior year.
"I signed up for tech because I felt the need help out in some sort of way besides acting and I wanted to try something different," Kemp said. "I like tech because of its organization and how everyone has their own speciality that they like to do. For example, I enjoy lighting."
Kemp will also be teching for the spring musical, "Legally Blonde."
"The tech jobs have not yet been determined by the technical director Scott Obenchain, however I will be helping build the set."
After school, Kemp arrives home around 2 p.m. but then has to return to school at 4:30 p.m. for tech. He then usually gets home around 7 p.m.
"When I am working jobs for tech, they can span from an hour to multiple days." Kemp said.
Kemp plans on to pursue a career in theatre technology.
"I am indeed hoping to pursue a career in lighting design," Kemp said. "I enjoy tech because I like seeing what I have done and do something I can be proud of."
When Kemp finally gets home around 7 p.m., he normally ends his busy day with a nice dinner, then watches some Netflix before heading off to bed.