Best neighborhoods for a scary good Halloween
Trick-or-treating is just around the corner! In less than two weeks, you'll be going door-to-door, filling your pillow cases with candy. Here are the two best places to be on Halloween.
Old Westbury
Old Westbury is a lovely, colorful neighborhood south of Reston. They've got the most holiday spirit, especially Halloween! I lived here for a couple years and every Halloween of mine was well spent. There are many decorations and even a haunted house made by the neighbors. The candy given out is usually pretty good ( mainly chocolate). There are tons of kids and adults in this neighborhood, so I consider this place to be fairly safe. Typically, everyone makes their rounds between 6 p.m. and 8 p.m.
Reston Town Center
Rest Town Center is another big reccomendation of mine. It will have treats, activities, performances, games and more!
About the Writer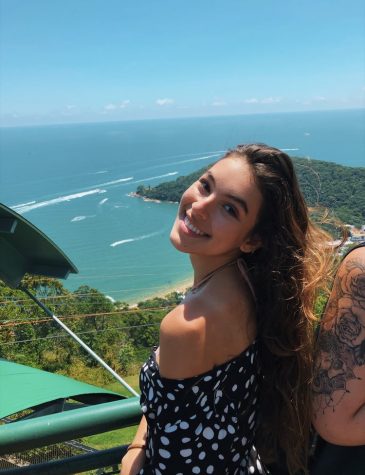 Saousane Bejjaji, Features Co-editor
Saousane Bejjaji, is a senior and the editor of Features and Entertainment Department . She loves tennis and is a part of the South Lakes Girls Tennis...