How to stay motivated in the dead of March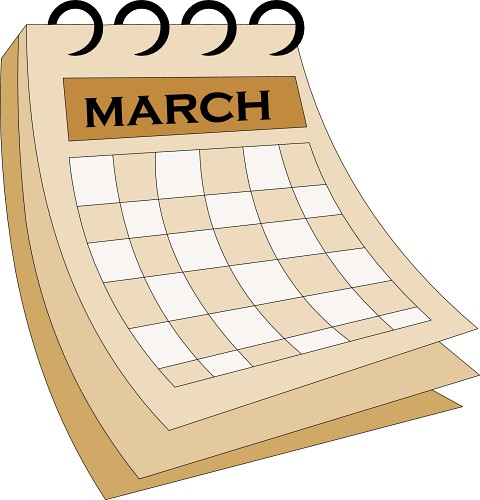 Most high school students can reasonably agree that the month of March is a slow and treacherous walk through quicksand. Students in March are reaching longingly for April and the spring break that it brings. Not much happens in March except for tests, quizzes, essays, super Tuesday and maybe a birthday party (if you're lucky). The dead of March is real, and to add to it, everyone feels the heavyweight of the awkwardly fluctuating temperatures outside. Luckily, it's fairly easy to get over what seems like the hump day of months; the bridge between freezing rain and April showers.
One convenient way to speed up time, happens to also speed up metabolism: more sleep and meal prep. Going to bed earlier makes for more energy in the morning fewer hours of the day to spend springtime daydreaming. Meal prep is a highly recommended health option that makes the weeks seem to go by faster. When you have a meal to look forward to waiting for you at home, you lose the time while you lose the calories.
Since you're already doing meal prep, add outfit prep onto your to-do list! It should be easy, and all it takes is about an hour and your cell phone camera. Pick out outfit combinations for the whole week and take a picture for each day. This will motivate you into looking put together and help avoid wearing the same sweatshirt every day. You won't be rushed in the mornings to find something to wear. Before you know it, next week will be in need of a new set of outfits.
Passing the time is easier to do when the silence is filled with your favorite music, making the hours easier to bear. Try creating a new playlist per month with your newest favorite songs. You'll be so deep into the lyrics you won't even notice that you are already making next month's playlist.
Finding motivation is quite a challenge, especially in the dead air that is the month of March. An incentive can be a solid push if you're in need of a little impulse boost. Planning a fun weekend outing, or self-care day halfway through the month gives you something to look forward to. Get some friends together for a stress-free excursion: picnics, shopping trips, spa days, short road trips, slumber parties, fire pits, fancy dinners and show marathons are just the beginning of a long list of possibilities. Planning one at the end of the month will make the second half go by quicker as well.
March seems like a drag but you can make it like a fast-moving February. Take your own steps to hop into April stronger than ever. In case the above examples aren't quite your style, try a few from this list instead:
Stay busy

Substitute things that finish (sports seasons) with other activities (going to the gym)

Start a new show series

Start a project (art, writing, school)

Make a list of goals

Clean/organize something

Start a spring wardrobe

Join a club

Look forward to spring break

Learn a dance

Make a list of summer plans

Live one day at a time
About the Contributor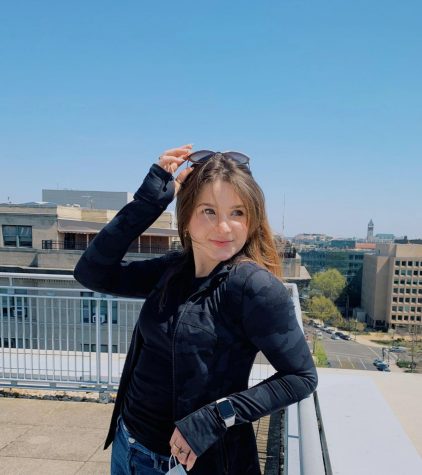 Taylor Anderson, Co-Editor in Chief
Taylor Anderson is a Senior at South Lakes and is the Co-Editor in Chief for The Sentinel. She is a part of the SLHS varsity cheer team, and really dedicates...