Activities to Keep Boredom at Bay This Summer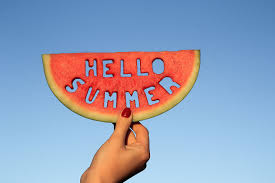 As temperatures rise and the school year comes to an end, it's time to plan some fun activities to do over the summer. Here are 4 amazing activities to pursue in Reston to help you get outside of your house.
Visit the Reston Town Center
Grab some friends and head over to the Reston Town Center. This is the perfect place to relax with friends and to shop around. Visit Starbucks, pick one of many restaurants to enjoy a nice meal, or just visit some shops.
Reston Regional Library
On rainy days, or times when you need a more relaxed activity, consider visiting the library. Its has a huge selection of books available, and amazing staff to help you find your next favorite book.
Reston Farmers Market
This farmers market is only available on Saturdays from 8am to noon at Lake Anne Village, but going is a great way to demonstrate support for the community. Bring a reusable bag and you'll have a blast looking at freshly grown and baked goods, and other creations. If you aren't sure you'll be able to make it, don't worry! The farmers market occurs weekly until December.
Go to a pool
Many pools in Reston open on memorial day. This is the perfect activity, as temperatures are reaching record highs. Get a swimsuit, sun screen, a towel, and dive into a refreshing pool. Many students from South Lakes choose to work as lifeguards over the summer, so there's a chance you could recognize someone working!
The sky's the limit on activities to do to keep busy this summer. Just remember to stay safe and have fun!