2023 Broadway Night recap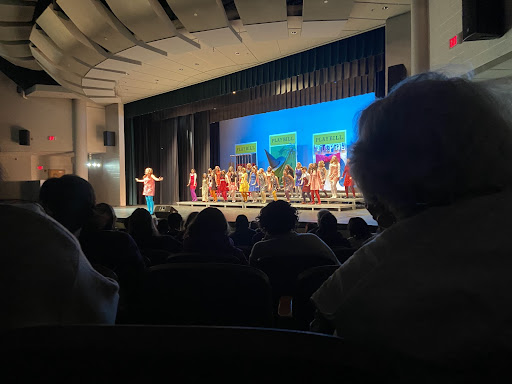 South Lakes' Chorus is back in action for Broadway Night! Last Friday and Saturday, our chorus group joined students from FCPS elementary and middle schools to sing classic tunes from musicals we all know and love.
The show opened with the flashy melody from Kiss Me, Kate. Performers took the stage with ambition, and the room was filled with energy as the students sang "Another Opening, Another Show". A few highlights from Act one were tracks "What is This Feeling?" from Wicked and "Summertime" from Porgy and Bess, which, although completely different, both consisted of chilling harmonies that kept you on the edge of your seat.
Act two kicked off with Matilda's "When I Grow Up", sung by a fierce group of elementary-aged superstars who shook the stage. The show was also supported by solos and duets such as the stunning rendition of "Dream a Little Dream of Me " from The Mamas and the Papas Musical, as well as "Together Again" from Young Frankenstein.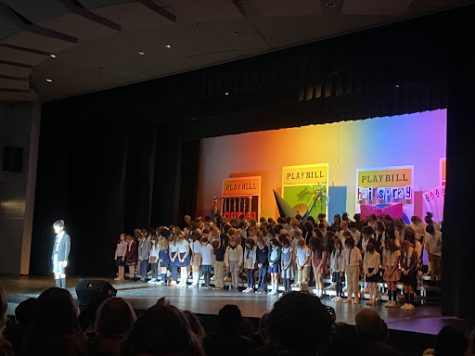 Leadership executive Megan Keating thought the show was "a great way to showcase the talent here at South Lakes while also including the community. "She added that the involvement of the younger students was "a full circle way for high schoolers to interact with the younger kids and allow them all to see a future in show business".
If you have a chance in the following years, visiting Broadway Night is certainly worth your time! The cast was packed with talent across a wide age range, and each person has a bright future ahead of them.