JFK: Community members recall memories of assassination 50 years later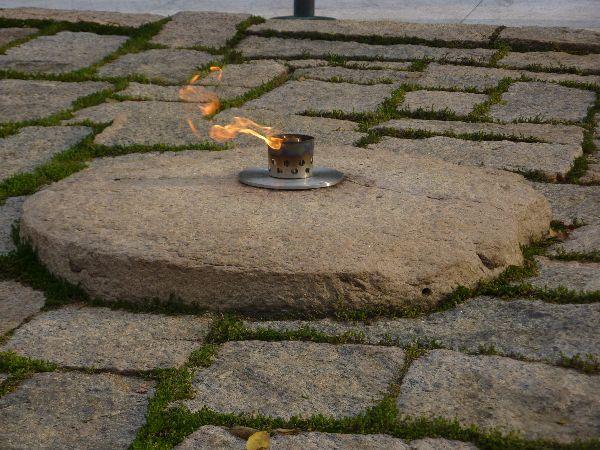 Advertisement
People waiting to hear President John Fitzgerald Kennedy speak in Dallas, Texas were filing into the World Trade Mart during the mid-morning of Nov. 22, 1963.
Unbeknownst to them, Kennedy had already delivered his final speech.
"No one expects our life will be easy," Kennedy said during his last public address.
That day, Kennedy was scheduled to deliver a quick speech in Fort Worth before proceeding to speak at a luncheon in the World Trade Mart. But on that November day in Dallas, Kennedy's life was ended. This year marks the fiftieth anniversary.
"Kennedy was so beloved by so many, even by those whom he had issues with politically," front office receptionist Liz Knapp said.
As Kennedy prepared to ride in the convertible motorcade in Dallas, the rain subsided. The bubble-top covering was taken off, leaving Kennedy in an open convertible, exposed to the crowds lining the 10-mile route that the Kennedys would take to the luncheon.
"They took the top off of the convertible because they had a huge crowd," Seahawk parent Rick Smith said. "Everyone wanted to see the Kennedys."
It is believed that Lee Harvey Oswald, the alleged murderer of Kennedy, was at a sixth floor window of the Texas School Book Depository, bolt-action rifle in hand, ready to fire. At 12:30 p.m., these fatal shots were fired and the President was struck by bullets to the neck and head.
"There was a shot," special education teacher Howard Green said. "Then Jackie, his wife, threw herself over him and a secret service agent in the back seat of the convertible pushed Jackie away to cover the President with his own body. All agents close to the car and in the car moved to the hospital."
The story unraveled on television screens around the world as the Kennedys raced to Parkland Hospital in Dallas.
"I was in my French class at McGill University in Montreal," Knapp said. "We were sitting in class and a girl asked me what I thought about him, and I said I loved him. Then she told me he was shot. I was stunned. After class we went back to the dorm to see the TV coverage. We only had one TV in the dorm. It was very stringent there, and [we] just watched the news unfold.    Shortly after, they announced his death."
By 1 p.m., Kennedy was pronounced dead.
A pin drop could be heard while Americans were glued to the news in homes, offices, and schools.
"We heard it over an announcement over our intercom," Green said. "Everybody was stunned and very quiet, so sad and quiet, no talking. Nobody knew how to react. Eventually, our teacher, Mr. Bernard Reifner, turned on the 12-inch black and white TV in the room so we could watch the news. We watched in silence."
Librarian Kathleen Hawkins, a kindergartner at the time, remembers wondering why her teacher and other adults were crying.
"I thought my teacher had a stomachache," Hawkins said. "I told her to feel better. My brother, who was in fifth grade, picked me up from my afternoon kindergarten class. I remember asking why I was already going home when I had just gotten there. When I got home, my mother explained to me that the President had been killed. I didn't really understand it."
Hawkins recalls the constant media coverage of the assassination.
"You couldn't watch anything on television," Hawkins said.  "I couldn't watch Saturday morning cartoons because the networks were playing excerpts of him being shot over and over again. The networks had all of the control, and all the networks showed were excerpts of the assassination."
Seahawk parent Trish Smith was unable to process why a person would kill Kennedy.
"I remember being 10 years old and just thinking how that can be possible," Smith said. "I just couldn't comprehend that anything so horrible could happen. I can remember that moment exactly, like it was five minutes ago."
Two days later on Nov. 24, as millions watched on live television, Oswald was killed by Texas nightclub owner Jack Ruby, who shot him at point-blank range in the police station basement.
"Ruby killed Oswald because he thought he was administering the justice that needed to be done," Rick Smith said. "In his mind, he didn't trust that the legal system would give him the death penalty. But what Ruby did was wrong because he was taking justice into his own hands."
However, Ruby was not helping the government. With Oswald dead and unable to give a statement, there were many unanswered questions as to who was involved with the assassination.
"Everyone assumed that the communists did it because we were in the Cold War," Green said. "Even though there were both Chinese and Russian communists, everyone thought it was the Russians. Actually, Lee Oswald was an American. We were very interested in that."
According to the Warren Commission Report on the alleged assassin, Oswald was an avid supporter of communism and a pro-Russian, who desired to be recognized as an important political figure, resenting all authority. Despite Oswald's apparent endorsement of and Kennedy's disapproval of communism, the report did not establish a concrete motive for his assassination of Kennedy.
Kennedy's funeral occurred Friday, Nov. 25 with a public viewing in Washington, D.C. Over three hundred thousand people were in attendance. Shock, disbelief, and confusion spread across the country, which now struggled to heal.
"When Kennedy was shot, the whole country shut down," Smith said. "Everyone I saw was walking around crying for three or four days. It was like the entire country was in mourning."
While the country attempted to piece itself together, issues that had previously been ignored began to expose themselves.
"He was the youngest president elected with very young ideals," Smith. "He started a bunch of stuff, like civil rights and Roe v. Wade. He was focused on the freedom of individuals, of women, of blacks, of the oppressed."
With Kennedy's death, a face for liberty was lost.
"His wife frowned upon suppression and she focused him in that direction," Hawkins said. "He was trying to help. When he was assassinated, all that was taken away. We didn't have anyone to represent us, there was no voice."
Arguments over movements initiated by Kennedy left the country divided.
"I think that people were very optimistic at the time," IB coordinator Marie Turner said. "It kind of gave them a reality-check that there were lots of problems in this country that needed to be fixed."
These problems began to be exposed by the media.
"Something horrific was now being shown on television that was never shown before," Hawkins said. "Media was now alerting us to the atrocities taking place."
Beginning with the President's assassination, the media continued to inform the public in the coming years, broadcasting the murders of other civil rights advocates such as Martin Luther King Jr., and Robert Kennedy.
"Every time we were trying to make advances into eliminating racism and rights for women, somebody we thought could help us and represent us was eliminated," Hawkins said. "Every time a strong figure rose up to take the lead, they were always eliminated. Because of that elimination and the media, the people could start to see a pattern."
Fifty years later, the community surrounding Washington, D.C., continues to honor the late President. The eternal flame that burns at his gravesite has been upgraded in time for the anniversary.
The Newseum pays tribute to Kennedy in an exhibit focusing on his presidency, family life, and untimely death. The exhibit runs through Jan. 5, 2014 and includes rare photography and journalists' perspectives on the life and legacy of Kennedy.